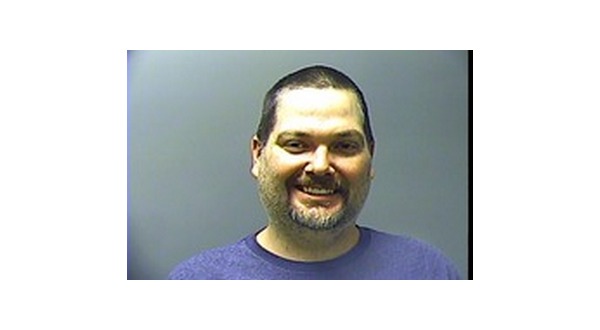 A one-vehicle automobile accident resulting in a fiery crash Friday has led to multiple charges against Mountain Home resident 48-year-old Sean Hamby. Hamby was booked into the Baxter County Detention Center Friday on a $1,915 bond and released the same day.According to a report from the Baxter County Sheriff's Office, made available Monday, Hamby was northbound on County Road 69 when his vehicle left the road, hit the gravel shoulder and spun around 180 degrees. His vehicle traveled the opposite side of the road for 312 feet before coming to rest and catching fire. The fire spread onto Baxter County property, the old county quarry, and set surrounding brush on fire, coming close to a diesel trailer.
Hamby fled the scene before officers and emergency personnel arrived. He was apprehended later further down the road.
The Tracy Area Fire Protection District responded to the scene. Department Chief Jim Sharrar says crews fought the blaze for approximately 30 minutes. He says the fire could have posed more of a danger if it had jumped across the road, however they were able to get it under control beforehand.
Hamby faces charges of careless or prohibited driving, driving while intoxicated, fleeing, no proof of insurance, leaving the scene of an accident with property damage and unlawful burning.
He is scheduled to appear in Baxter County Circuit Court.
WebReadyTM Powered by WireReady® NSI