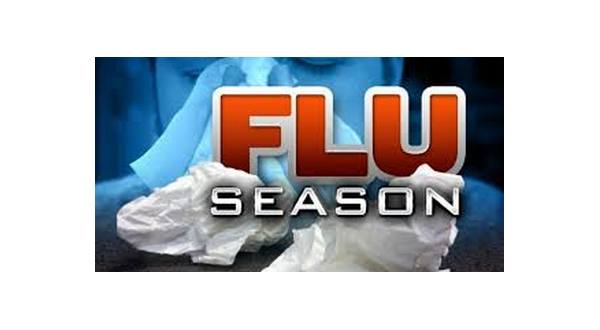 Flu shots are still available across the Twin Lakes Area in a year that's being called the worst outbreak in the last 10 years. According to the Centers for Disease Control, at least 37 children from across the U.S. have been killed from the flu this season. Based on past seasons like this one, the CDC estimates by the end of this season, 34 million Americans will get the flu.
Arkansas health officials say another two dozen people have died from the flu, pushing the number of deaths this season to 94.
The Arkansas Department of Health reports for the week of January 21st through the 28th, Baxter County had 6.4 percent of its student population absent. Mountain Home Public Schools Superintendent Dr. Jake Long says absenteeism was higher the week of January 8th through the 12th, just before the area saw two inches of snow.
Stone County's absenteeism rate for the week ending the 28th was the highest in the Twin Lakes Area at 9.84 percent, followed by Izard County at 9.22 percent and Marion County at 8.51 percent. Searcy County had 8.14 percent of their students absent, followed by Boone County at 7.49 percent and Newton County at 6.74 percent.
Fulton County had the lowest absenteeism rate at 6.29 percent, however the ADH says that increase was 10 percent higher than the previous rate.
ADH officials said Tuesday that Arkansas may not have seen its peak number of flu cases.
It said that, based on previous years, it would not be surprising for Arkansas to have more than 200 flu deaths before the season is over. A number that high would be a modern record.
At a state Capitol news conference, Arkansas' surgeon general said it was not too late to receive a vaccine. State Health Officer Dr. Nathaniel Smith said individual vaccines can also help the community at large by reducing the risk to the elderly, pregnant women and young children.
Calico Rock students Brendan Sneathern and Seth Greene participated in a job shadow program Tuesday at KTLO, Classic Hits and The Boot. Their assignment was to seek out locations still administering flu vaccinations.
The students found Baxter County Health Clinic, located at 206 Bucher Drive in Mountain Home, continues to offer vaccinations. Most insurance policies will cover the cost. Without insurance, an out-of-pocket cost is $30. The clinic will be giving the flu shot until June.
Walgreens, located at 350 Highway 60 East in Mountain Home, is still offering shots. A spokesperson there says most insurance covers the cost, while out of pocket cost is $40.
MedExpress, located at 305 Highway 62 East in Mountain Home, will be giving flu shots until they run out. Most insurance will cover the cost, with an out-of-pocket cost of $30.
White River Health System Grasse Memorial Clinic, located at 35 Grasse Street in Calico Rock, will be giving flu shots until supplies run out. Most insurance should cover the cost.
Stone County Primary Care Clinic, located at 2202 East Main Street in Mountain View, is also still giving out flu shots with insurance covering most costs. Out-of-pocket pay is $35. They will be giving them until the end of February.
Sneathern and Greene report even if you have already had the flu, the CDC and other healthcare professionals still recommend to get the vaccine as soon as possible. The virus changes every year, so it is also a good idea to get it annually as well.
WebReadyTM Powered by WireReady® NSI