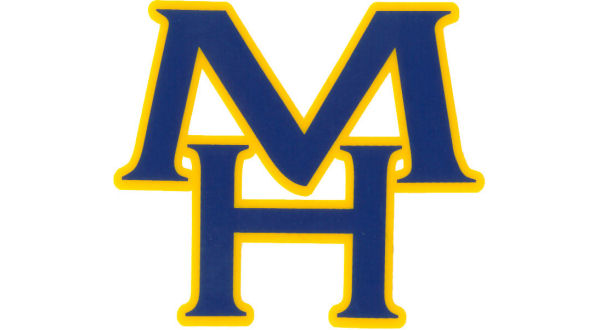 The Mountain Home High School basketball teams suffered a pair of home losses to Vilonia on Tuesday with the boys' game neading an extra period. Matt Sharp has the details.

Listen:


The Bombers were edged out by the Eagles 54-53 in overtime. Mountain Home held Vilonia to seven points in the first quarter, but the Eagles scored 20 in the second to take a three-point lead into the locker room. Vilonia led for much of the second half as well. With over ten seconds left of regulation, Luke Kruse hit a three for the Bombers to tie the game at 49. After a timeout with nearly three seconds left, the Eagles' inbound pass was stolen by Garrett Dietsche, and he just missed his heave at the buzzer. In the overtime period, Grant Goers gave Vionia a one-point advantage in the waning seconds with a layup. After one last timeout, Talyn Benton took the inbound pass for Mountain Home, drove down the lane and hit what appeared to be the go-ahead layup. However, the basket was waived off because Benton was called for an offensive foul, and the clock was at zero giving the Eagles the win.
Kruse led the Bombers with 16 points, and David Wehmeyer added ten. For Vilonia, Tyler Moran scored ten points.
Mountain Home falls to 10-12 on the season and 5-3 in the 6A/5A-2. The Eagles improve to 10-12 and 2-6.
The evening began with the Lady Bombers losing to Vilonia 52-46. This was a game that had several lead changes, but in the third quarter, the Lady Eagles had built a lead as large as 12. Mountain Home's defense tightened up, and by the end of the period, the margin was cut to three. The Lady Bombers swapped a few leads with Vilonia in the final quarter, but in the final minute, the Lady Eagles pulled away for a six-point victory.
Mountain Home was led by Hannah Pfeifer with 20 points, Payton Huskey had 11, and Anna Grace Foreman chipped in ten. Paige Kelley ended up with 16 points for Vilonia.
The Lady Bombers drop to 11-11 on the year and 4-4 in the district. The Lady Eagles are now 19-3 and 7-1.
Mountain Home hits the road next Tuesday as they take on Morrilton.
WebReadyTM Powered by WireReady® NSI