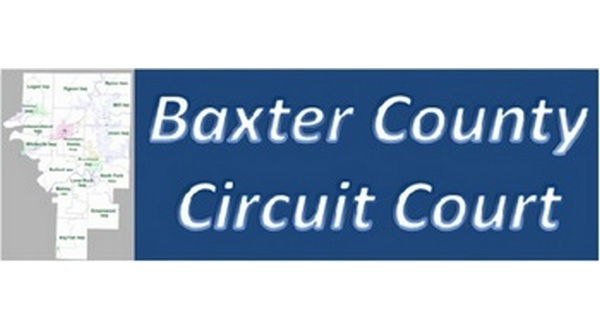 A number of people appeared during a session of Baxter County Circuit Court Thursday and were given probation after changing their pleas.Andrew Moranz of Mountain Home was given six years probation and ordered into the 14th Judicial District Drug Court Program.
Moranz had been given probation in two earlier drug-related cases. As part of his sentence in the earlier cases, he was required to complete a program of rehabilitation at a facility in Newport but was kicked out of the program for "misconduct."
Because he did not complete the program, the state moved to revoke his initial probation sentence.
A plea agreement was reached requiring Moranz to enter and successfully complete the 14 Judicial District Drug Court Program or face the possibility of prison time.
Two people -- Jessica Bundy and Nicole Jenner -- entered guilty pleas to drug charges in unrelated cases and were both given four years probation.
Bundy and Jenner were both sentenced under provisions of Act 346, meaning if they stay out of trouble during their probation, they may apply to the court to have their records sealed.
Larry Parrish entered a guilty plea to drug-related charges and was given three years probation.
According to court records, the charges Parrish faced stemmed from a traffic stop in late 2016.
When the Baxter County deputy sheriff who stopped the vehicle Parrish was driving did an inventory of the vehicle's contents, he reported finding methamphetamine and drug paraphernalia.
WebReadyTM Powered by WireReady® NSI