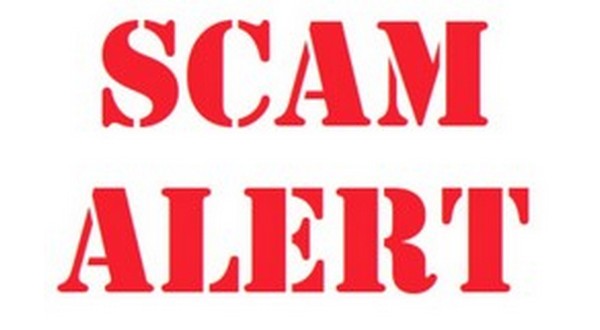 A concerned Flippin citizen has contacted KTLO, Classic Hits 101.7 and The Boot News saying he was the target of a potential scam. The man says a girl, approximately 10 years of age, came to his Flippin residence soliciting $100 raffle tickets on behalf of Flippin Public Schools and KTLO. The man, who wished to remain anonymous, says the girl showed him some sort of tickets. He thought it odd the raffle tickets were so expensive and that he hadn't heard of any such promotion from Flippin Public Schools or when listening to KTLO.He politely told the girl he didn't have $100 and asked her, "Where are you from?" She said she was from the next street over which, according to the man, would have been Johnson Street. The girl left. The man says in addition to calling KTLO, he called the Marion County Sheriff's Office and the Flippin Public Schools to inquire about the so-called raffle tickets.
Neither KTLO or the agencies the man called were able to confirm any raffle with tickets being sold for $100.
Flippin Elementary School Principal Tracie Luttrell says elementary school age students never sell raffle tickets. Furthermore, Lutrell says it is the school district's policy to have any students going door-to-door for solicitations to be accompanied by a parent or guardian. There is a current fundraiser being held by older students, with $10 raffle tickets for sale, however KTLO is not affiliated with the event.
Luttrell goes on to say most fundraisers are held at school events, and the public is made aware of them through notes home to parents, social media, advertising, etc. Anyone concerned whether a fundraiser is legitimate is encouraged to call the Flippin Public School's Central Office at 870-453-2270.
The public can be assured KTLO would not be involved in any door-to-door solicitation. Any questions about KTLO, Classic Hits 101.7 and the Boot's current contests or sales may be directed to 870-425-3101 or by viewing our website ktlo.com for information.
Flippin Police Chief Henry Campfield says this type of scam is not often seen. He says such an offense is considered fraud and violators will be prosecuted to the fullest extent of the law.
Although not common in the Twin Lakes Area, one of the latest scams, closer to home, involving fake raffle tickets was reported in May 2016 when a couple from Alablama was wanted in West Plains in connection with selling tickets for a University of Missouri quilt to benefit a teacher with cancer.
A spokesperson from the West Plains Police Depatment says the pair are still on the run.
Those who think they may have been the target of a raffle scam may contact local law enforcement, the Arkansas Attorney General's Office, and/or the Federal Trade Commission.
WebReadyTM Powered by WireReady® NSI