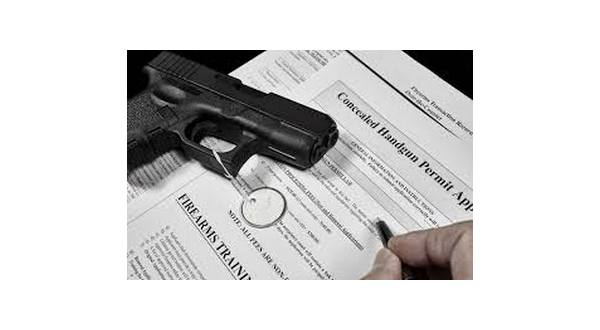 Is there a penalty or prohibition against carrying a concealed handgun in Arkansas without a license? That is the question State Senator Linda Collins-Smith of Pocahontas is asking Attorney General Leslie Rutledge to answer in a formal opinion.The Republican lawmaker, whose District 19 includes Izard County and Eastern Fulton County, says in her opinion the law does not contain a penalty or prohibition.
In addition, a recent memo from Governor Hutchinson to Arkansas State Police indicates he believes Arkansans have a right to openly carry handguns.
Collins-Smith says the governor's memo further clouded the issue. But for her the right to carry is clear.

Listen:


Collins-Smith refers those who have not been following this issue to an article written by David Ferguson, former Director of Arkansas' Bureau of Legislative Research. Ferguson had a 32-year career as an attorney for the Arkansas legislature.
Ferguson, too, believes there is no prohibition or penalty against carrying a concealed handgun without a license.
In his article, available at Conduit for Action Ferguson notes before the concealed handgun law was passed in 1995, Arkansans were at risk of being charged with the offense of "carrying a weapon." There was no distinction between the weapon being carried openly or concealed. Those carrying had the burden to prove in court they were carrying under one of a few narrow exceptions. When passed, the concealed handgun license offered a way to carry concealed without the risk of being charged with a crime.
In 2013 the offense of carrying a weapon was changed so Arkansans weren't in violation of carrying a handgun unless a prosecutor could show they intended to employ the handgun unlawfully against a person. Ferguson says it was soon recognized the 2013 law allowed for openly carrying if the individual wasn't in a place where handguns were prohibited by law or by the property owner.
He says confusion was created with some people saying the mere fact Arkansas has a concealed handgun law means one must have a license to conceal carry. The problem with the argument, Ferguson says, is that it is based on an assumption and not on what the concealed handgun law says.
Senator Collins-Smith says the permit process is simply a revenue stream for Arkansas State Police.

Listen:


In the fiscal year ending June 30, 2017 the concealed carry permit program generated $2.8 million.
Ferguson says even without being required, the concealed handgun license still has value. The license still has benefits in that several states recognize the Arkansas license and, therefore, the license is beneficial to those who want to concealed carry in their state.
In his comments to the Arkansas Sheriff's Association Monday, Governor Hutchinson said it is only common sense to require gun owners to train and secure a permit before being allowed to openly carry handguns. The governor was quoted as saying in his judgment, the concealed carry license is absolutely consistent with the Arkansas Constitution and Second Amendment privileges.
WebReadyTM Powered by WireReady® NSI