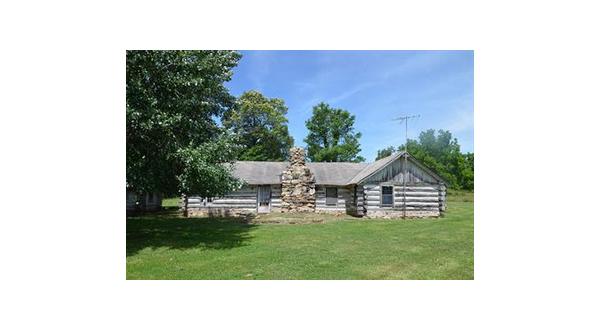 Ten Arkansas properties have been listed on the National Register of Historic Places, the country's official list of historically significant properties, including a Fulton County site.
The Arkansas Historic Preservation Program reports Green Valley Homestead near Salem at Sturkie is among the 10 properties. The Green Valley Homestead is an ensemble of log buildings constructed between 1936 and 1943.
According to the National Register nomination, "The Green Valley Homestead is an excellent example of an intact Rustic-style farmstead designed and built during the 1930s and 1940s in rural Fulton County. "The farmstead includes the main residence (Green House), a privy, a root cellar, a carriage house (garage and workshop), a stone chicken coop, and a large barn as well as several stone site features including a fire pit, retaining walls, and patios. Construction of the farmstead started in c. 1936 under the direction of the Green family, Mr. Glenn 'Tom' Bernard Green and his wife Mrs. Inez Green, and continued through c. 1943 when the stone chicken coop was completed."
The AHPP is the Department of Arkansas Heritage division responsible for identifying, evaluating, registering and preserving the state's cultural resources. Other divisions are the Arkansas Arts Council, the Delta Cultural Center in Helena, the Old State House Museum, the Arkansas Natural Heritage Commission, the Mosaic Templars Cultural Center, the Historic Arkansas Museum and the Arkansas State Archives.
WebReadyTM Powered by WireReady® NSI