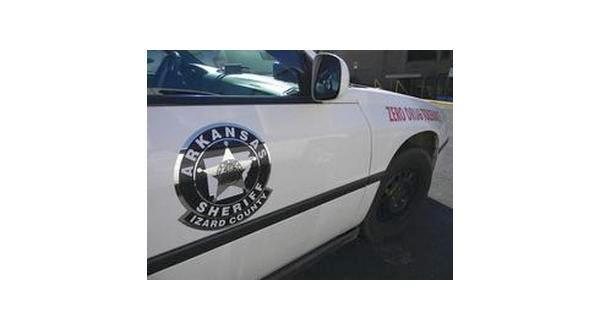 A Horseshoe Bend man, 51-year-old Paul Ray Goforth, has been charged with a felony count of possession of firearms by certain persons, following an incident in which he discharged a firearm in his residence believing he had seen an intruder.
According to the probable cause affidavit, officers from the Fulton County Sheriff's Office responded to a residence along Manor Drive in Horseshoe Bend January 19th where Goforth and a neighbor answered the door.
The neighbor was holding a 1911-style handgun with the magazine pulled out of the weapon. He also had a spent casing in his hand. He advised officers he had cleared the firearm.
Goforth told officers he thought he had heard someone in his house. As officers cleared the residence to verify no one was in the house, they discovered a hole in the wall of a bedroom.
Goforth said he thought he had seen a hand come out of the closet. He said he yelled for whoever it was to come out of the closet. Goforth then said he saw a hand come out of the closet doorway and grab the frame and fired a warning shot to keep the person inside the walk-in closet.
The bullet went through the outside wall of the house and into the outside wall of the neighbor's house approximately 8 feet away.
The officers noted there was nobody around the Goforth residence, and all windows were secure.
The neighbor told law enforcement he was outside with his dog when he heard the shot fired, and he went next door to see if Goforth was okay. He said he had not seen anyone leaving the house as he approached.
A check next door revealed the bullet hit the outside wall near the living room of the residence, but it did not transfer inside.
Goforth told officers he had pneumonia and had just returned from the hospital.
A check with Arkansas Community Corrections revealed Goforth was on active probation for a felony conviction, leading to the felony charge. His bond was set at $5,000.
WebReadyTM Powered by WireReady® NSI