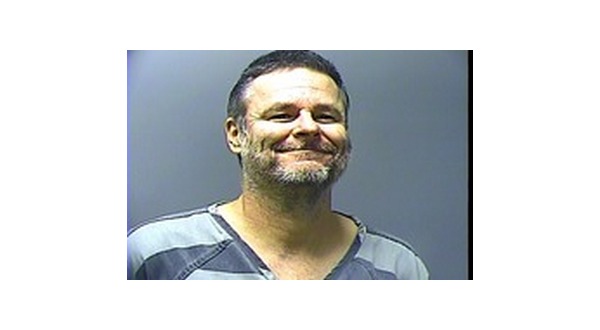 Jerry Dean Hopper, Jr., of rural Mountain Home was sentenced to four years in prison after he admitted he had violated the terms and conditions of his probation handed down in a 2016 case.
The plea came during a session of Baxter County Circuit Court Thursday.
In the earlier case, Hopper was charged with an incident in which he led police on a high speed chase which ended with Hopper barricading himself in his home and inviting the police to shoot him.
He was eventually talked out of the house by an acquaintance. Hopper was put on probation for four years in that case.
The revocation of the suspended sentence was triggered by charges filed in January in which Hopper was alleged to have refused to allow a female to leave his home and physically attacking her.
The incident took place in late November last year when Hopper allegedly contacted a woman with whom he had an on again, off again relationship. He told the woman that he had quit drinking and was undergoing withdrawal symptoms such as nausea.
The woman told investigators she had brought several items to Hopper's home just east of Mountain Home -- including soup and anti-nausea medicine.
She said while at the residence, Hopper became belligerent and would not allow her to leave. She said Hopper had grabbed her by the throat with both hands, pushed her across the room, threw her on a couch, jumped on top of her and hit her on the left side of the face.
According to court records, the victim -- who suffered a bruised left eye, bruises on both sides of her throat and a bite mark on her hand -- was finally able to get out of Hopper's house and into her car.
The charges stemming from the latest incident are still active.
WebReadyTM Powered by WireReady® NSI