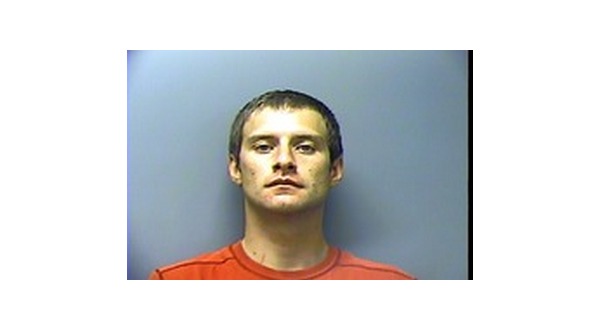 Austin Hamby of Cotter appeared in Baxter County Circuit Court Thursday and entered a no contest plea to charges stemming from an altercation with his girlfriend during which he is alleged to have kicked her and hit her with his fists causing injuries serious enough to require hospitalization and emergency surgery.
He was sentenced to seven years probation and was ordered to pay $12,727 in medical bills incurred by the victim.
According to the probable cause affidavit in the case, Sergeant Brian Williams of the Cotter Police Department was called to Baxter Regional Medical Center to interview the victim in the case. Williams reported the victim related the details of a violent domestic disturbance taking place shortly after midnight on February 27th last year. The victim said the 28-year-old Hamby had kicked her and also hit her in the back with his fist while she was carrying her six-month-old daughter.
Williams reported Hamby kicked his girlfriend in the midsection in such a manner the injury required reconstructive surgery to repair.
When Williams questioned Hamby, he is alleged to have admitted to the incident.
Fourteenth Judicial District Prosecuting Attorney David Ethredge said the victim in the case had pressured the state to drop the charges all together but, due to the severity of the woman's injuries, he was not willing to take that step.
When reviewing the plea agreement, Judge Gordon Webb commented that he was apparently more offended by what Hamby had done than the victim was.
Judge Webb told Hamby he was "a very fortunate person" the victim did not want the case prosecuted. He said "the court feels this is an extremely lenient punishment given the nature of what you did."
Hamby was sentenced under provisions of Act 346, meaning if he stays out of trouble during his probation period, he can petition the court to have his record sealed.
WebReadyTM Powered by WireReady® NSI