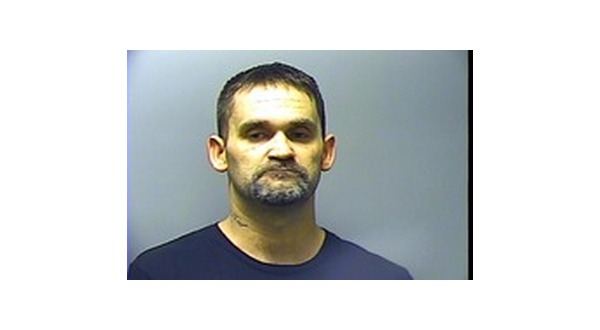 Dennis Amaral, who was sentenced to five years in prison in late November last year on drug-related charges and was free on bond waiting on bed space to open in the state prison system, has picked up new charges for selling methamphetamine.
Amaral was arrested Tuesday after selling a substance to a person working with law enforcement. The confidential informant was told by Amaral to meet him at an apartment complex located along Hillcrest Road in Mountain Home. Amaral provided the informant with what was represented as one-half gram of methamphetamine.
The bond allowing Amaral to be free must be approved by a judge and they are only rarely approved. Fourteenth Judicial District Prosecuting Attorney David Ethredge said he was against the issuing of the type bond which allowed Amaral to be free pending his entry into the state prison system.
The 42-year-old Amaral made a first appearance in Baxter County Circuit Court on his new charges Thursday and entered a not guilty plea. He was ordered to reappear next week.
Amaral was sentenced to five years in prison in late November for selling substantial quantities of methamphetamine in 2016. In one case he was accused of selling a total of slightly more than 20 grams of methamphetamine to a confidential informant on several occasions in June and July 2016.
In the second case, Amaral was arrested in August 2016 at a residence along East 8th Street in Mountain Home. According to the probable cause affidavit, the person renting the house told investigators she let Amaral stay at the residence for a period of several weeks.
A written consent to search the home was provided and approximately 54 grams of a crystalline substance, digital scales, used syringes, firearms and slightly more than $1,300 in cash were seized.
Amaral was also charged with possession of a defaced firearm and being a felon in possession of a firearm.
Civil suits have also been filed against Amaral to seize the cash found in the search of the house along East 8th Street, along with a 2003 PT Cruiser.
At one point, Amaral entered Care Center Ministries, an organization for people battling addictions. He left the organization without completing the prescribed program laid out for him.
Ironically, Amaral was once active as a drug rehabilitation counselor himself. He was listed as a member of the Arkansas Legislative Task Force on Substance Abuse Treatment Services in 2012.
WebReadyTM Powered by WireReady® NSI