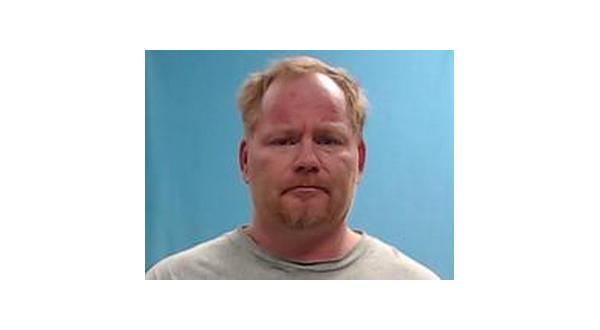 A Boone County man, 45-year-old Ronald Clyde Tatro of Harrison, was arrested Monday on suspicion of kidnapping his girlfriend from her father's house.
The Harrison Daily Times reports a police daily log shows officers were dispatched to the residence of John Bryson on East Rogers about 2:40 p.m. Monday in response to the incident.
Harrison Police Chief Paul Woodruff said Bryson told law enforcement he was in his residence when he heard a knock on the door. He opened it to find Tatro, who had dated Bryson's daughter, 29-year-old Bridgette Varner.
Bryson told police Tatro entered the residence and went to a back room to talk with Varner. Woodruff said, as they talked, Tatro became aggressive and Bryson told him to leave.
Tatro allegedly picked up Varner and began carrying her out of the house, at which time Bryson grabbed a can of pepper spray and sprayed Tatro in the face. Woodruff said Tatro then dropped Varner and walked out of the residence while Bryson locked the door behind him.
However, Tatro allegedly went to a side door and forced his way in the house, damaging the door, and dragged Varner kicking and screaming to a waiting pickup outside.
Woodruff said on his way out of the residence, Tatro allegedly punched 38-year-old Dusting Blackburn multiple times in the face as Blackburn tried to stop him.
The pickup was driven by 20-year-old Matthew Wright, who had driven Tatro to the residence. Woodruff said Tatro instructed Wright to take him and Varner to Tatro's residence on East Gordon, then told him to leave when they arrived.
The daily log shows a few minutes later, Wright went to the Harrison Police Department to give police a statement to clear his name.
After Wright's statement, officers went to the East Gordon residence. Woodruff said Tatro and Varner weren't present, but a neighbor got a call from Tatro while officers were present, and he said he was at his mother's residence in Harrison.
According to Woodruff, Tatro told Varner when they arrived he thought police would be going to his residence, so they left on foot. Varner tried twice to get away and was successful the second time.
Officers then went to Tatro's mother's residence and took him into custody.
Officers went back to the West Wilson house and found Varner there. She was also interviewed regarding the incident and declined treatment of minor injuries.
Woodruff said Tatro faces charges of kidnapping, residential burglary, third-degree domestic battery and third-degree battery with bond set at $25,000, but he was also arrested on a warrant for probation violation with no bond amount set.
Records show he was still being held Wednesday in the Boone County Jail.
Boone County Sheriff's Office photo
WebReadyTM Powered by WireReady® NSI