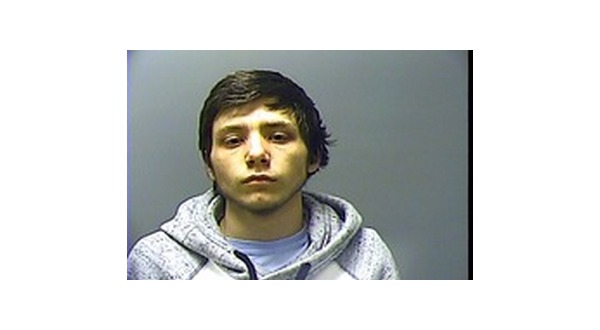 A home visit by Arkansas Department of Human Services representatives to check on an infant has led to the arrest of 18-year-old Hunter Ty Peifer on felony drug charges.Mountain Home Police Chief Carry Manuel says officers from his department were called to assist DHS Monday at a publicly funded and administered multifamily housing development. The call came after a DHS officer discovered glass smoking pipes associated with smoking methamphetamine in plain view.
When officers arrived, Peifer turned over a lock box containing approximately nine grams of methamphetamine, multiple unused baggies, digital scales, smoking pipes and other drug related paraphernalia. The small infant was also present inside the residence.
Peifer allegedly admitted, post Miranda, to smoking methamphetamine Sunday evening.
He has been charged with five felony counts, possession of methamphetamine with purpose to deliver, a Class B charge of use or possession of drug paraphernalia, exposure of child to chemical substance or methamphetamine, a Class D charge of possession of drug paraphernalia, and endangering the welfare of a minor, as well as proximity to certain facilities.
His bond was set at $10,000, and he is set to appear in Baxter County Circuit Court later this month.
WebReadyTM Powered by WireReady® NSI