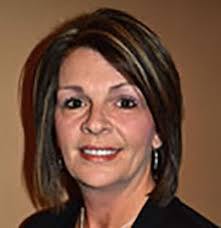 Marion County Assessor Tonya Eppes has announced she is seeking a second term.
Since taking office in 2017, Eppes says a number of tasks have been accomplished in the Marion County Assessor's Office. She says her office personnel have been working with the fire districts attaching fire codes on each parcel of land. This will make it easier for taxpayers and the districts to know who is in each district.
She and her office personnel have been working with the county inspector to bring building permits up-to-date. Permits had been given without inspection certificates being issued.
In addition, long-term projects have been initiated, such as attaching surveys to each parcel. As of now, if there was a recorded survey on property after 2008, it is attached to the parcel card. Another long-term project underway is identifying all county-owned land. These projects have been under taken during the downtime when other projects like assessment have been concluded.
Eppes says the employees in her office have been cross-trained where all
employees are learning and will be able to handle any task that comes before them.
Eppes began her real estate career in 1994 at a local real estate office. That career is where she learned she enjoyed working with houses, land, legal descriptions and the public. She received her real estate license while working during the day and attending classes in the evening.
In 2006, she was offered an opportunity to join the Marion County Assessor's Office. While at the assessor's office, she attended many classes and has received a Level 4 Senior Appraiser License for the State of Arkansas and completes continuing education classes every year to maintain the credential.
Eppes says being voted into office as Marion County Assessor is being hired to work for the citizens of the county, and it is her job to make sure that everyone is treated fairly, equitably, and with the utmost respect.
WebReadyTM Powered by WireReady® NSI