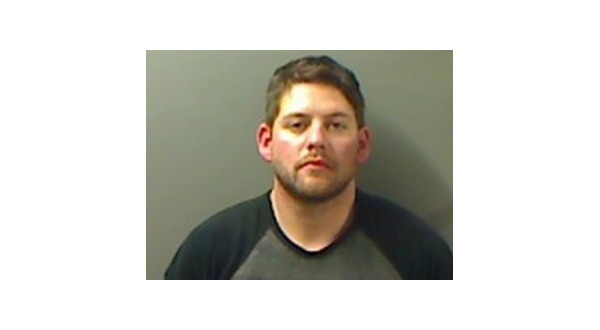 A Mountain Home man, 33-year-old Craig Allen Loftin, has been charged with a felony count of aggravated assault following an incident at a storage unit facility in Marion County in which he is alleged to have pulled a knife on another man and cut him.
According to the probable cause affidavit filed Wednesday, a Marion County Sheriff's Deputy was dispatched to Flippin City Hall to speak with an individual claiming he had been shot at while in his SUV.
Through the investigation it was learned Loftin and a woman wanting to retrieve items from the Flippin storage unit facility were passengers in the SUV. When the three arrived at the storage unit, another man drove by.
The two men provided varying accounts of what transpired during a subsequent altercation. The woman told law enforcement Loftin went to the passenger side window of the other man's vehicle and began "mouthing him." The man exited his vehicle claiming he couldn't hear Loftin. At that point, Loftin is alleged to have pulled out a knife and began chasing the man. She said she stepped between them, and they went their separate ways.
The driver of the SUV told law enforcement the other man attacked Loftin. He said the man got out of his vehicle with a baseball bat and struck his SUV. The driver of the SUV said they traveled through Flippin with the man chasing them in his vehicle. He said while stopped at a traffic signal, the man chasing them shot out the back glass window of his vehicle.
Loftin told law enforcement the other man started the fight and his party left the storage unit facility after the man hit their vehicle with a baseball bat and rammed their vehicle. He, too, claimed the vehicle the three were traveling in was shot at.
Loftin admitted to carrying both a pocket knife, along with a hunting knife on the back of his belt. A third knife was located in the vehicle he was traveling in.
The driver of the other vehicle told law enforcement Loftin attacked him and attempted to cut him with a hunting knife, which he deflected. He did admit to hitting Loftin's vehicle with a baseball bat he took home and threw over his fence. He did, however, deny shooting the back glass of the vehicle Loftin was traveling in. The affidavit notes the man did have a cut on his left hand.
Bond for Loftin has been set at $25,000.
WebReadyTM Powered by WireReady® NSI