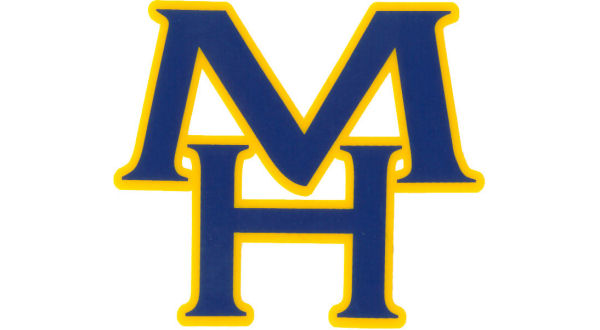 The Mountain Home High School basketball teams dropped a pair of games at home Tuesday night in the second round of the 6A East Conference Tournament.
The Bombers were down 13 heading into the fourth quarter, got a miraculous play to tie the game at the end of regulation, but Jacksonville was able to pull away late in the extra period to win 70-63, ending the season for Mountain Home.
The Titans had taken a 60-58 lead over Mountain Home with Gerald Doakes hit a three pointer. Mountain Home called a time out with half a second left on the clock. Luke Kruse threw the inbounds pass the length of the court, over a 6'5 defender and Garrett Dietsche caught it and hit a shot at the buzzer to force the extra period.
But Jacksonville outscored Mountain Home 10-3 in the extra period to get the win.
Mountain Home had trailed 48-35 going into the final period but opened the quarter with an 11-0 run. Their only lead in the second half came after Dietsche hit a three pointer with nine seconds left that put them up 58-57.
David Wehmeyer had a huge night in his final game as a Bomber. He scored 40 points and grabbed 12 rebounds. Dietsche, also a senior, scored 11. The Bombers finish the season with a record of 12-16.
Jacksonville got 19 points each from Doakes and Caleb Kendrick. The Titans face Marion in the 5th place game Saturday.
The Lady Bombers played a great game defensively but struggled shooting the ball and lost to Marion 36-25. The Lady Bombers did a great job against Marion's high powered offense, but hit only 8 of 49 shots from the field which is 16%.
It was a 10-8 game after the first quarter. Despite only scoring four points in the second quarter, Mountain Home only trailed by four at the break. But the Lady Bombers opened the second half by going 4:59 without scoring while Marion was going on a 9-0 run to build a 15 point lead.
Hannah Pfiefer led the Mountain Home scoring with 15 points. Mountain Home falls to 14-14 on the season.
Marion got 13 from Makiya McAdory as they improve to 15-14.
The Lady Bombers will travel to Jonesboro Saturday for the third place game.
WebReadyTM Powered by WireReady® NSI