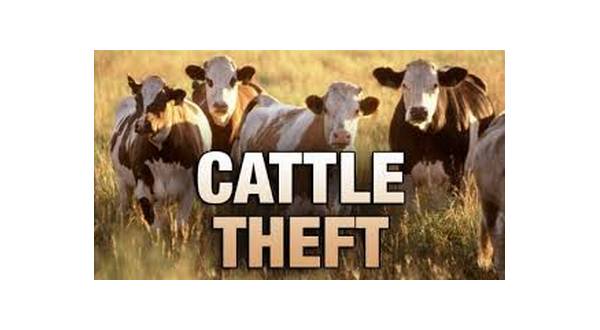 A West Plains man, 26-year-old Colby Lee Crossley, accused of stealing a cow and three calves in late September from a farm at Moody, has pleaded guilty to a felony charge of stealing. The West Plains Daily Quill reports Crossley was handed a three-year suspended imposition of sentence with supervised probation.
The sentencing follows Kenneth Foster of Caulfield reporting some animals had been stolen from his farm at Moody sometime between September 28th and September 30th.
When Foster contacted an employee of the sale barn in Salem, he was told cattle matching the description of the ones stolen had been sold at the Salem livestock sale to a woman from Norwood. The employee identified the man who sold the cattle as Crossley.
Court documents note Foster traveled to Norwood and identified the cattle as his.
Crossley was interviewed by a Howell County Sheriff's Department officer and reportedly admitted to taking the cattle to help pay for insurance and sales tax for a new truck he had purchased. Crossley added that he was caring for his three-year-old son.
Foster had valued the cattle at $3,400. Crossley said he sold them for about $2,100, according to court documents.
WebReadyTM Powered by WireReady® NSI