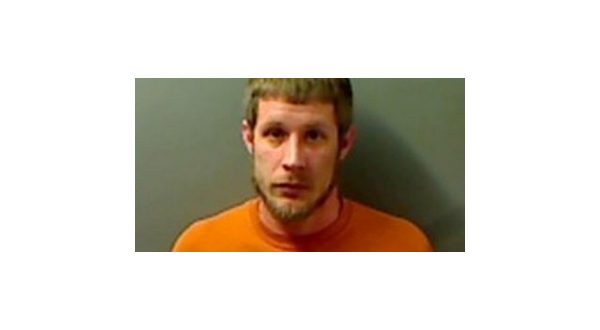 A Flippin man, 33-year-old Raymond Spangler, Jr., who allegedly intentionally rammed another vehicle his girlfriend was in with her ex-boyfriend, entered a not-guilty plea in Marion County Circuit Court Wednesday. Spangler was ordered to reappear in court March 14th.According to the arrest affidavit from the Marion County Sheriff's Office, a traffic accident on Highway 101 was reported near Flippin on the evening of January 17th. Dispatch advised a white SUV rammed another vehicle driven by 37-year-old Nathias Hall multiple times until it was sideways in the roadway. Dispatch also stated the driver of the SUV was still at the scene taunting the alleged victim.
When deputies arrived on scene, they observed the SUV in the northbound lane facing south and a green and white pickup truck sideways in the northbound lane facing east. When they made contact with the SUV driver, later identified as Spangler, he continued driving at a slow pace saying he couldn't put his vehicle in park.
He was instructed to pull off into a driveway.
When questioned, Spangler stated he was following the vehicle in front of him, and the driver slammed on the brakes. He said he was following the truck too close, attempted to swerve and struck the back bumper.
Hall told deputies he went to Spangler's residence to pick up his ex-girlfriend, 35-year-old Melissa Adkerson, who reportedly now dates Spangler. Hall claimed Spangler was mad and chased them in his vehicle. He said Spangler rammed the back-end of his vehicle and caused the accident. Spangler reportedly struck the truck a second time causing Hall to lose control and skid sideways
to a stop.
The girlfriend, Adkerson, confirmed Hall's story.
When deputies spoke with Spangler a second time, he stated he was attempting to stop Hall because he wanted to make sure Adkerson really wanted to go with him.
Spangler faces a felony count of aggravated assault and a misdemeanor count of criminal mischief.
He is free on a $10,000 bond and was ordered to have no contact with Hall and Adkerson.
WebReadyTM Powered by WireReady® NSI