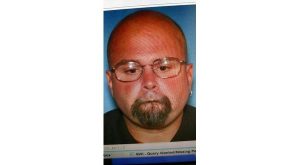 Mark Dennis Mucha of Lakeview pled guilty to setting fire to two residences he owned and was given six years probation during a session of Baxter County Circuit Court Thursday.
Prosecutors reduced Mucha's charges from arson to two counts of reckless burning.
According to investigative records, the 42-year-old Mucha called 911 just after 3:00 a.m. May 15th last year to report he had just "lit his house on fire." The structure was located along Hickory Flats Lane. A female called 911 just before 5:00 a.m. on the same day to report Mucha had stopped by her residence and told her he had burned down his house and was going to the police station to turn himself in.
At about 5:18 a.m., Mucha called 911 again to report he had also set fire to a structure he used as a second home located along Buffalo Rapids Lane in the Buford area.
According to electronic records maintained by the Baxter County Assessor's Office, the Hickory Flats residence was listed as a single-family dwelling containing 1,564 square feet. The living area in the building along Buffalo Rapids Lane was listed as approximately 850 feet. Both structures were reported to have had a combined worth of approximately $270,000, and both were destroyed in the fires Mucha set.
Mucha eventually turned himself in at the Ozark County Sheriff's Office. He reported what he had done and told deputies there the Baxter County Sheriff's Office was looking for him.
A Baxter County Sheriff's investigator interviewed Mucha at the Ozark County jail, but Mucha said little in reference to the fires other than he "vaguely remembered doing it," but did not want to discuss it further with investigators and gave no motive for burning down his own property. He refused any other comment and did not shed light on the motive behind his actions during any of his several court appearances leading up to Thursday's plea and sentencing.
In 2013, Mucha was charged with aggravated assault and 3rd degree battery following allegedly attacking a person with a small wooden bat after he discovered several people trespassing on his boat dock located on Bull Shoals Lake. The victim in that case had cracked ribs and a laceration to the head which took 13 staples to close. In September 2004, Mucha pled guilty to third degree battery. The more serious charge of aggravated assault was dismissed by the state.
In the earlier case, Mucha was given 23 months probation and ordered to pay more than $3,000 in victim restitution.
WebReadyTM Powered by WireReady® NSI