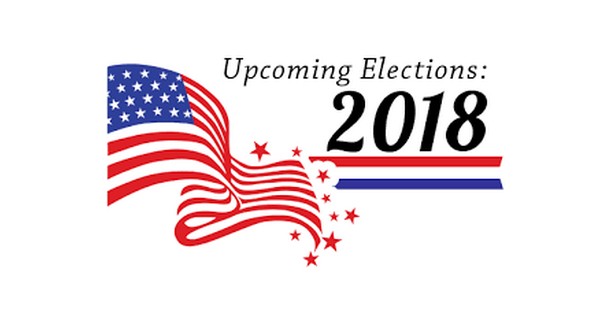 There were a number of local candidates completing the process to run for office Thursday as the filing period for the 2018 election cycle got underway at noon. One school board race officially developed on the first day of filings.
At Norfork, a race has developed for the Position 5 seat on the school board between incumbent Mike Watts and challenger Chad Maple.Also on the opening day, Mountain Home School Board incumbents Arnold Knox and Barbara Horton filed for re-election. In addition, Cotter School Board incumbent Allen Franks filed for re-election.
This is the first year for annual school elections to coincide with either the May preferential Primary or the November General Election.
At the top of the Primary ballot running for re-election and filing Thursday were Mickey Pendergrass for county judge, Canda Reese for county and circuit clerk, Jayme Nicholson for assessor, Jenay Mize for treasurer, Teresa Smith for collector, Brad Hays for coroner, and Charles Slater, Jr. for surveyor.
Seven candidates filed for Baxter County Quorum Court. Aaron Bristol filed for the District 2 seat now held by Lucille "Lucy" Soltysik, who has announced she will seek re-election.
Other announced candidates filing Thursday were Robert Lowery for District 3, Maryanne Edge for District 5, Rhonda "Tink" Albright for District 6, Charles Osgood for District 7, Cameron Davis for District 9, and Ty Chapman for District 11.
Three individuals filed for constable positions. David Witherington filed for District 1, Brent Weaver for District 7 and Frankie Baker for District 11.
In Marion County, seven candidates filed for office.
At the top of the ballot filing for re-election were Terry Ott for judge; Dawn Moffet for county and circuit clerk, Tonya Epps for assessor, Cathy Brightwell for collector, and Ron McPhearson for treasurer.
Also filing for quorum court were Rick White for District 4 and Raymond Mayo for District 5.
The filing period closes at noon next Thursday.
WebReadyTM Powered by WireReady® NSI