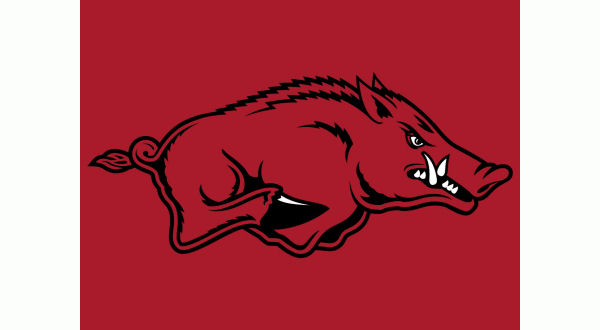 FAYETTEVILLE, Ark. – Returning home for Senior Night, the Arkansas men's basketball team hosts the No. 14 Auburn Tigers Tuesday night, looking to keep the Tigers from clinching the SEC regular season championship.
The Rundown
Opponent: No. 14 Auburn Tigers (24-5, 12-4 SEC)
Date: Tuesday, Feb. 27
Site: Bud Walton Arena (Fayetteville, Ark.)
Tip-off: 8:00 p.m. CT
TV: SEC Network
The #Fastest40 Facts
• Arkansas is looking to beat four ranked teams at home in a season for the first time in program history.
• The Razorbacks are 37-23 against AP top 25 teams in Bud Walton Arena, including winning four of the last five such games.
• Mike Anderson has led Arkansas to 20+ wins in four of the last five years.
• Arkansas is 3-0 at home against ranked teams this year for the first time in 10 years, and have won those games by an average 12.3 points.
• During the last five years, the Razorbacks have posted a 34-15 (.693) regular season record in the months of February and March.
• Arkansas has won 37 consecutive games in which it has led at halftime. During Mike Anderson era, the Razorbacks are 122-7 when leading at the intermission.
• Jaylen Barford and Daryl Macon are the only two players in the SEC to rank in the top 10 in points per game, three-point FG percentage and FG percentage.
• Daryl Macon has nine 20-point performances in the last 11 games. His streak of seven straight put him alongside Corliss Williamson as the only players to do so since the Razorbacks joined the SEC.
• Saturday's win at Alabama gave Arkansas nine SEC road wins in the last two years, good for the second-most in the league and only behind Florida's 10.
A Win Would…
• Make Arkansas 110-17 at Bud Walton Arena under Coach Anderson.
• Send Arkansas to 15+ wins in Bud Walton Arena for the seventh time in the last eight seasons.
• Make the Razorbacks 8-2 against Auburn under Coach Anderson, including a 4-1 mark at home against the Tigers.
• Give Arkansas 10 wins in the last 12 meetings with the Tigers, including six of the last seven at home.
WebReadyTM Powered by WireReady® NSI