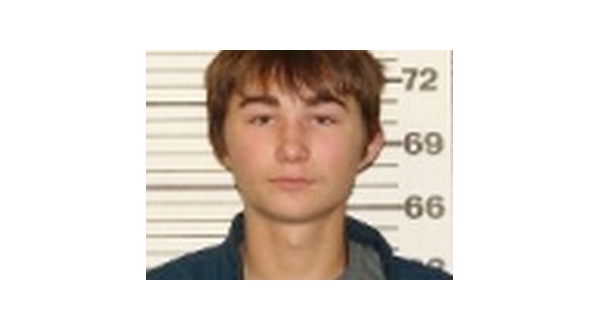 Ozark County Sheriff's Office photo
A Bakersfield High School senior, 19-year-old Derik Beaver, arrested Friday for allegedly threatening to shoot up the Bakersfield School District campus, was in court Tuesday in Ozark County where he was arraigned on a felony charge of making a terroristic threat.
Beaver was arrested Friday at the school shortly after Superintendent Dr. Amy Britt notified the Ozark County Sheriff's Office a parent had called Bakersfield High School principal Doyne Byrd to report a threat allegedly made by Beaver.
Britt told the Ozark County Times Monday once they receive a threat, they immediately take action to ensure no weapons are on campus. Britt says an administrator begins the investigation, and if it is determined that a threat was made, law enforcement and parents of the student who made the threat are notified.
Ozark County Sheriff's Deputies Winston Collins and Curt Dobbs responded to Britt's call, and Beaver was arrested without incident at the school.
The charging document, filed by Ozark County Prosecuting Attorney John Garrabrant, says Beaver, "with the intent to frighten ten or more people, knowingly communicated to at least three classmates a threat to cause a school shooting, … by telling the classmates that defendant had access to semi-automatic and fully automatic firearms and that he intended to use the firearms to 'shoot up the school' because no one there liked him."
According to the probable cause statement in the case, written by Dobbs, he was told by school officials "they had several reports from students indicating Derek Beaver was making threats to bring a firearm to the Bakersfield School and carry out a school shooting." In the statement, Dobbs said he also interviewed several students who had "witnessed the threatening behavior."
One student said in January, Beaver had said, "Dude, I'm going to shoot up this school." The student said he had heard Beaver make similar statements "as early as September 2017," the statement says, adding that the student "also observed Mr. Beaver boast about having an M-16 rifle, AK-47 and other firearms."
According to the statement, another student told the deputies he heard Beaver say he was going to "shoot up the school." Another student told Dobbs he had "witnessed Mr. Beaver with firearms at his residence," the statement says.
"Multiple other student(s) were subsequently interviewed and observed similar implied threats of violence surrounding an active school shooter event," Dobbs said in the statement.
If convicted of the Class D felony, Beaver could be sentenced to up to seven years' imprisonment.
WebReadyTM Powered by WireReady® NSI