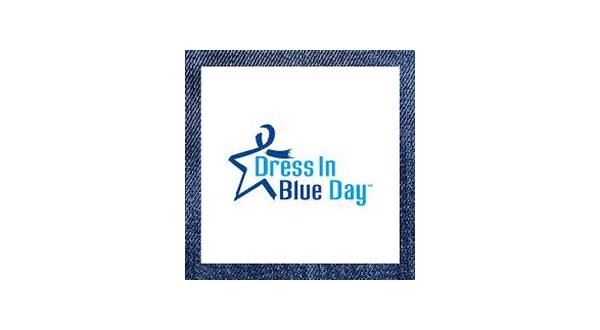 Representatives from Baxter Regional Medical Center and the Peitz Cancer Support House are asking Twin Lakes Area residents to help them spread awareness about colorectal cancer Friday by joining them in Dress in Blue Day. Colorectal cancer is the second leading cause of cancer deaths in men and women in the United States, and during National Colorectal Cancer Awareness Month this March, the Peitz Cancer Support House of BRMC is doing something about it.
On Friday dress in blue and then share your photos with BRMC on Facebook , Twitter or Instagram.
Also on Friday morning at 10:00, at the Donald W. Reynolds Library serving Baxter County in the Knox Community Room B, the Peitz Cancer Support House will host a colorectal cancer discussion including information about risk factors, screening recommendations, types of screenings available, and what to expect before, during and after a procedure.
Guest speakers include Bodunrin S. Badejo, MD, AGA, ASGE, BRMC Chief of Endoscopy; Kim Komorn, BSN, RN, CGRN, Endoscopy Charge Nurse; and Brenda Walker, ADN, RN, CGRN, Endoscopy Staff Nurse.
One in 23 people will be diagnosed with colorectal cancer in 2018, but this type of cancer is highly preventable with education and screenings.
To register, click here www.baxterregional.org/newsletters/tracking/?href=%2fevents%2fevent-details%2f%3fEvent%3d186&n=11938&s=11135 or call the Peitz Cancer Support House at 870-508-CARE (2273).
WebReadyTM Powered by WireReady® NSI