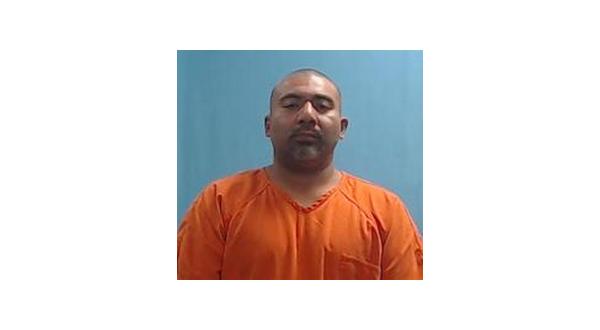 Boone County Sheriff Mike Moore announced Wednesday a third arrest has been made in connection with the murder of Jeremy Scroggins which occurred in June of 2016. Forty-year-old Guillermo Martinez of Harrison was charged with aggravated robbery, the same offense that 26-year-old Morgan Michelle Vaughn was found guilty of in 2017 for her involvement with Scroggins' death. The case, which already involved the arrest and conviction of the primary suspect involved with the murder, identified as 24-year-old Shay Butler, was continued based on the investigation. It was determined the motive behind the murder involved drugs and/or money that was owed to Martinez.
Martinez was in Boone County's custody at the time the new arrest warrant was issued for a pending drug offense, unrelated to the investigation. The warrant issued by the court recommended a $100,000 bond in addition to the charges for which he is being held.
In October of 2016 Butler and Vaughan were taken into custody and faced charges related to Scroggins' death. Shay was charged with capital murder, aggravated robbery and being a felon in possession of a firearm. Vaughan faced charges of aggravated robbery. Online court records indicate Vaughan was given 13 years in prison and Shay received a 36 year prison sentence.
Scroggins was last seen in the area of Gipson and Rock Springs Road in Boone County by his parents on June 27, 2016. During questioning by investigators from the Boone County Sheriff's Office and Arkansas State Police, Butler admitted shooting Scroggins and leaving his body in the area of Denning Cemetery where it was found. Butler told investigators he and Vaughan picked up Scroggins and drove to the rural location with the intent of robbing him. During the robbery Butler admitted shooting Scroggins twice in the head with a .22 caliber firearm.
Sheriff Moore says conversations on social media led to Butler and Vaughan being developed as suspects.
WebReadyTM Powered by WireReady® NSI