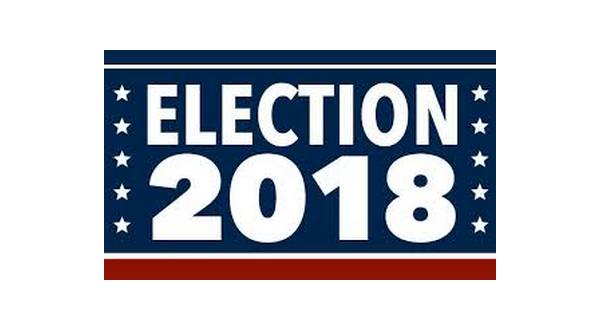 There were a handful of last-minute filings Thursday at the state level, including a challenger to Senator Linda Collins-Smith of Pocahontas. Susi Epperson of Batesville filed for the District 19 seat that includes portions of Fulton and Izard Counties, as well as Sharp, Independence and Randolph.
Closer to home, a third race developed on the Baxter County Quorum Court. Shane Tilley filed for the District 8 seat now held by Edna Fusco who filed for re-election.
Other late filings in Baxter County were Patrick Smith for District 2 constable and Kaleb Johnson for District 3 constable.
In Marion County, there was one final filing on Thursday with incumbent Surveyor Keith Sullivan.
In Fulton County, a three-way race developed for judge. Incumbent Judge Darrell Zimmer will face challengers Brock Love and Jim Kendrick. A race also developed for treasurer with incumbent Seth Jones being challenged by Barry Abney.
At the top of the ticket in Fulton County six incumbents, Sheriff Al Roork, Assessor Brad Schaufler, Collector Michalle Watkins, County and Circuit Clerk Vickie Bishop, Coroner Steven Barker and Surveyor Brian Keen, were not challenged.
Five races for Fulton County Quorum Court developed, including a three-way race for District 3 among incumbent Burton Yarnell and challengers Michael Barnett and Gene McBride. In District 4, incumbent Seth Martin will face Bill Worsham. In District 5, incumbent Johnny Moody is being challenged by Randy Wilson. In District 7, incumbent Tesa Bishop Nelson will face challenger Ray Matthew, and in District 9, incumbent Jimmy Marler is being challenged by Charles Kendrick.
Also filing for Fulton County Quorum Court were four unchallenged incumbents, District 1 JP Cris Newberry, District 2 JP Lynn Guffey, District 6 JP Marjorie Rogers and District 8 JP Jack Haney.
Other filings in Fulton County included Clay Divelbiss for Township Number 1 constable, Jason Miller for Salem School Board and Max Ray Shrable for the Viola School Board.
In Izard County, three way races for both judge and sheriff have developed. Incumbent Judge Eric Smith is being challenged by Thomas Ward and Warren Anthony Skelton. Three are seeking the open sheriff's position, Earnie Blackley, Carl Russell and Rick Kimble.
Incumbent Assessor Tammy Sanders and incumbent Coroner Eddie Howard have both filed for re-election.
Late filings led to a four-way race for the open District 3 seat on the Izard County Quorum Court among John Walker, Dale Ivy, Jared Johnson and Randy "Hank" Sherrell. A three-way race developed for the open District 7 position among Tony Gill, Christopher Blake Johnson and Brian Biard.
Two are now vying for the District 4 seat on the quorum court, incumbent Willie Moser and challenger Michelle Graetz. Other late filings for quorum court were Justin Sanders for District 1, John David Miller for District 5 and Richard "Rich" Emmens for District 9.
There were two late filings for constable positions, one leading to a race. Donnie Tate filed for the Gid constable position challenging George Whitfield and John Mark Rogers filed for the Pleasant Hill constable seat.
In school board filings, Candace Killian filed for an Izard County Consolidated position.
WebReadyTM Powered by WireReady® NSI