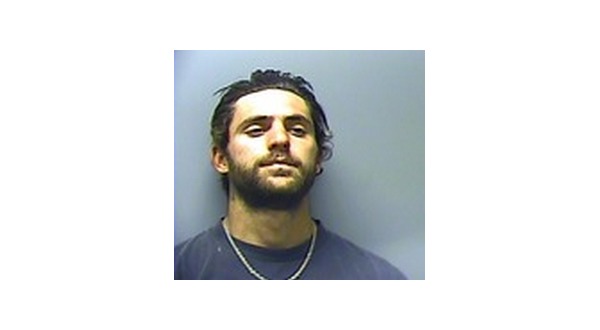 James Ray Colson of Lakeview, who is charged with stabbing his mother, was denied permission to enter a local addiction treatment program because of the violent nature of his alleged crime and the concern he might walk away.
The request and denial came during a session of Baxter County Circuit Court Thursday.
Defendants ordered by the court to enter the addiction treatment program operated by Care Center Ministries are required to return to the Baxter County jail if they voluntarily leave the treatment program or are asked to leave for any reason.
Fourteenth Judicial District Deputy Prosecuting Attorney Kerry Chism said the state was concerned Colson might not abide by that arrangement and preferred not to release Colson into the treatment program.
Chism told the court some people have left the program, violated the condition to return to jail and have had to be found and rearrested by law enforcement.
Circuit Judge John Putman agreed with the state's objections and denied Colson's request to be released from jail to enter the treatment program.
Colson was arrested in mid-February after Cotter police responded to a call of a stabbing in progress along Walnut Hill Lane. The victim told the Cotter police officer her son, James Colson, had stabbed her in the arm. The officer recovered a yellow handled kitchen knife with drops of blood on it and saw bloody paper towels on the floor.
When the officer arrived, the 25-year-old Colson had fled from his mother's residence. He was located in a residence along Highway 62 West where he was reported to have barricaded himself in the bathroom and that he had a bottle of vodka with him.
Colson has entered a not guilty plea to the charges against him stemming from the altercation with his mother. A defense request to lower his current $10,000 bond was also denied by Judge Putman. The judge said he felt the bond was appropriate given the serious nature of the charges against Colson.
He was ordered to reappear in circuit court April 26th.
WebReadyTM Powered by WireReady® NSI