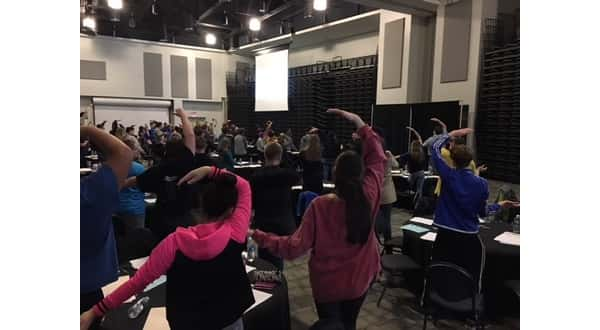 This week, all juniors at Mountain Home High School, and across the state, are taking their state-mandated assessment-- the ACT, which also commonly serves as a college-placement exam.
Last week, in preparation for the exam, 209 MHHS juniors participated in an ACT Boot Camp on the ASU Mountain Home campus. Students were split into two groups, and half attended the training on February 21st and the other half on February 22nd. Ten MHHS teachers received ACT training prior to the event, and they shared tips, strategies, and curricular expertise with students to get them motivated for the exam.
Junior Haley Cornwall says she appreciated the test-taking strategies presented. She says the tips and tricks about how to take the test were what helped her the most. Cornwall says she feels less nervous about going in to take the test
The Arkansas Department of Education's ACT No Limits campaign has the goal of raising awareness about the importance and benefits of taking the ACT. The boot camp is the district's local attempt to get students motivated and engaged prior to the state-mandated exam. Prior to the start of the Boot Camp, students had the opportunity to view the ADE's No Limits promotional video.
Throughout the day-long event, students had breakout sessions in English, Reading, Math, and Science. They also had the opportunity to win incentive prizes donated by local supporters.
WebReadyTM Powered by WireReady® NSI