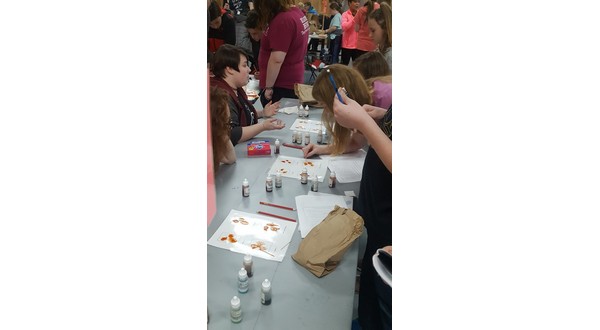 Sixth grade students at Pinkston Middle School got to show off their crime solving skills while learning science concepts at the district's annual CSI event Monday. The event is hosted by the Mountain Home High School Health and Human Services Academy (HHS).
The event, now in its ninth year, is a collaboration between Pinkston and MHHS with the goal of giving sixth grade students some hands-on science learning opportunities with high school students.
Sixth grade student Gracyn Goodwin says she really likes CSI. She says it's been a lot of fun for her and it's a great opportunity to learn for kids who want to go into crime scene investigation.
HHS science teacher Skip Thurman says its a valuable learning experience for all of the students involved. The younger students learn by getting involved and the high school students who facilitate the event get to learn by teaching.
Superintendent of Mountain Home Public School Dr. Jake Long says he really enjoys seeing the collaboration between the two schools. He says he's always encouraged when he see the HHS students teaching science concepts to the sixth graders. He says he's certain the younger students will not soon forget the academic lessons they've learned. He adds the young students feel special and valued by the older ones.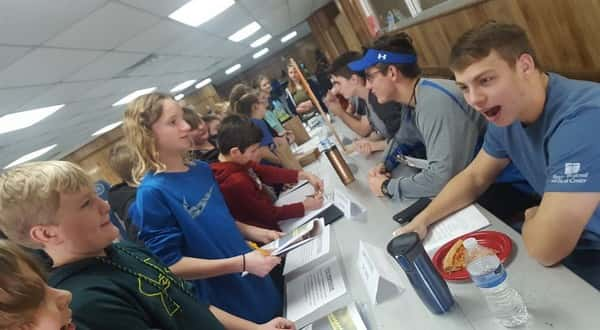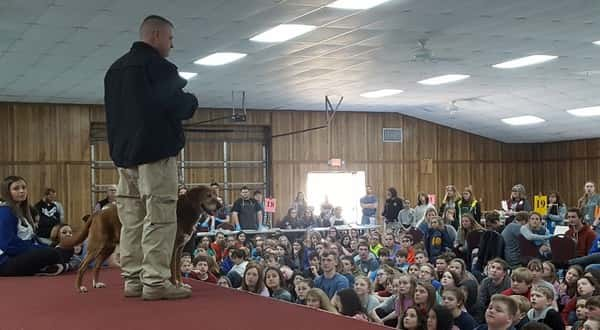 WebReadyTM Powered by WireReady® NSI