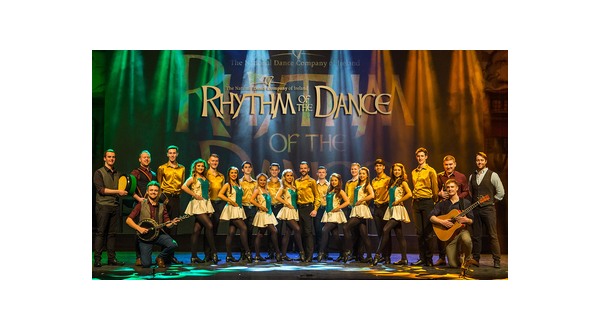 Arkansas State University-Mountain Home, through its Performing Arts Series, will present Rhythm of the Dance Sunday afternoon at 3:00. Tickets for the show are $30 for adults and $15 for students and may be purchased at the Vada Sheid Community Development Center's box office on weekdays or online at www.thesheid.com The Sheid.
This two-hour dance and music extravaganza contains a wealth of Irish talent. The show is described as an inspiring epic, reliving the journey of the Irish Celts throughout history. Using modern art forms of dance and music, this richly costumed show marries the contemporary and the ancient. Combining traditional dance and music with the most up-to-date stage technology, the show is a 1,000-year-old story executed with all the advantages of the modern day stage show.
Information from ASUMH indicates Rhythm of the Dance has heralded a new era in Irish entertainment, internationally rated as one of the most popular and busiest Irish step dance shows in the world. Rhythm of the Dance aspires to a purity of content preserving the traditions of Irish step dancing and yet presenting it in the most modern format that has made it a leader in its field. The show features a live band, three tenors, and 22 dancers.
From the creation of Rhythm of the Dance in 1998, it has toured consistently internationally and is achieving greater critical acclaim year after year.
For more information, contact Christy Keirn at 870-508-6109.
WebReadyTM Powered by WireReady® NSI