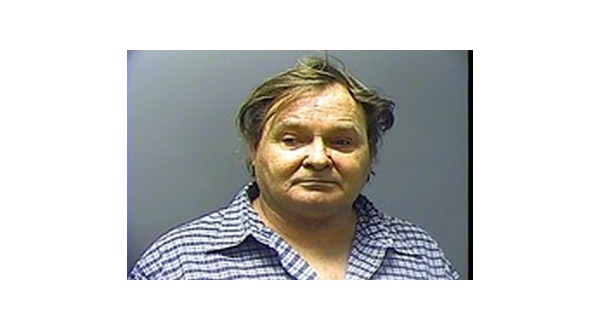 Rowland Mitchell of Midway, the only person arrested and convicted during the annual marijuana eradication operation in 2017, has been busted again after officers with the Baxter County Sheriff's Department conducted a probation compliance check at his home. According to Baxter County Sheriff John Montgomery, Mitchell was arrested Friday and booked into the Baxter County Detention Center on a $2,500 bond.
During the home visit officers discovered a glass smoking device with methamphetamine residue in Mitchell's bedroom and a marijuana cigarette in the bathroom. He faces a felony charge of possession of drug paraphernalia and a misdemeanor charge of possession of a controlled substance.
Mitchell was sentenced to 10 years probation after an early September sweep of the county. Helicopter spotters located a patch of cultivated marijuana plants at a residence along Posey Trail in Midway. The plants were in a raised bed with a tank used as a water source for the plants.
As ground officers converged on the location, a man could be seen chopping down and attempting to destroy the plants. The helicopter landed nearby and the man, later identified as the 53-year-old Mitchell, was arrested.
The precise number of plants could not be determined since Mitchell had chopped them into pieces.
When other officers arrived, they found a portable greenhouse described as being used to start marijuana plants indoors. A small amount of loose, processed marijuana was also found.
The eradication effort was conducted jointly by a number of agencies, including the 14th Judicial District Drug Task Force and the federal Drug Enforcement Agency.
WebReadyTM Powered by WireReady® NSI