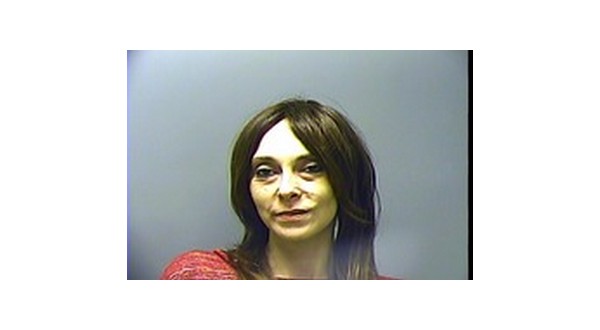 A Mountain Home woman faces multiple charges after being accused of stealing from a local business. According to an arrest affidavit from the Mountain Home Police Department, 34-year-old Erika Rorie was booked into the Baxter County Detention Center Saturday evening on felony counts of possession of a controlled substance (methamphetamine) and possession of drug paraphernalia and misdemeanor counts of possession of a controlled substance (Lorazepam), possession of a controlled substance (marijuana), possession of drug paraphernalia, shoplifting and criminal trespass. She was released nearly two hours later after posting a $2,500 bond.
An employee at the business flagged down officers and reported a female, identified as Rorie, had just stolen items from the store and was still in the parking lot. Officers made contact with Rorie while she was a passenger in a vehicle. Sergeant Jonathan Griffin allegedly observed Rorie attempting to stuff a Crown Royal bag under her seat and viewed a baggie containing marijuana inside. He ordered Rorie several times to exit the vehicle before she complied. After recovering the Crown Royal bag, Sergeant Griffin reportedly discovered a grinder, a marijuana pipe, a glass methamphetamine pipe and an unmarked pipe bottle containing 22 Lorazepams, a schedule IV controlled substance. A small Altoids can was located in Rorie's back pocket after she was placed under arrest, and it allegedly contained two small plastic baggies of approximately one gram of a white crystalline substance field testing positive for methamphetamine.
Officer Rodney Wiggins reportedly viewed the video footage from inside the store and observed Rorie concealing a candy bar and attempting to steal makeup. Rorie was found to only have the candy bar from the store, but she had also been trespassed from the business on an earlier incident.
Rorie is scheduled to appear in Baxter County Circuit Court.
WebReadyTM Powered by WireReady® NSI