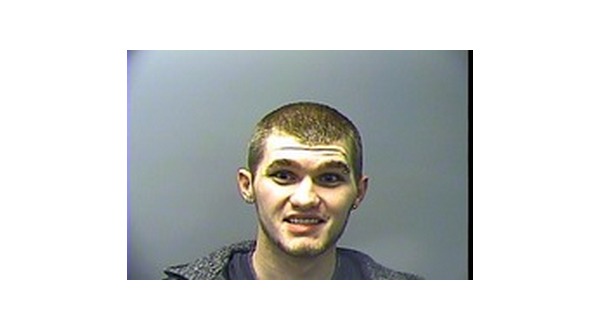 Photo: Baxter County Sheriff's Office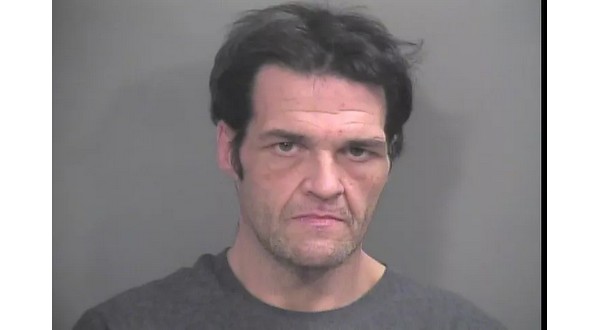 Photo: Washington County Sheriff's Office
Two Baxter County men, 23-year-old David Taylor and 44-year-old Raymond Chappell of Midway, have been arrested following an incident in which they are alleged to have climbed onto the roof of a Calico Rock residence, banged on the side of the house, and cut electrical service to the home.
According to the probable cause affidavit, Izard County deputies were dispatched to a report of a residential burglary in progress on February 28th. Upon arrival, deputies observed a Weedeater in the yard, and an open toolbox. When questioned why they were at the residence, Chappell said he was there "making a bad decision."
Taylor told officers he had seen two people who owed Chappell money on the porch of the residence, and they stopped to make contact. When asked why they had been on the roof of the residence, banging on the side of the house, and attempting to steal the Weedeater and toolbox and contents, Chappell said the people there owed him money. He said he knew by opening the toolbox and taking the Weedeater from where it was setting, it would get someone's attention inside the house and was hoping they would come outside.
The homeowner told officers she awoke to banging outside of her house, and the electricity was off. When she looked out, she saw a man, later identified as Chappell, going through items on her porch. She asked the two men who they were but they refused to answer, insisting a girl and a guy were in her house because they had seen them going in. She told the two men she did not know the people they mentioned.
The two men then went to a truck owned by the homeowner's son, claiming it belonged to the man they were looking for. It was at this point, the homeowner called law enforcement.
A deputy observed a telephone line had been cut and power to the house had been shut off at the master switch.
The department's K-9 partner, Mendy, was utilized to search the vehicle Taylor and Chappell had arrived in. Mendy alerted on the driver's side door of the vehicle. After searching the vehicle, the two men were charged with felony counts of possession of a controlled substance, methamphetamine, and possession of drug paraphernalia, as well as misdemeanor counts of criminal mischief and criminal trespassing.
The two were incarcerated in the Izard County Detention Center on $25,000 bonds.
In addition, online records from CourtConnect indicate revocation petitions have been filed in Baxter County Circuit Court in two cases involving Taylor.
In June 2017, Taylor was placed on supervised probation for 120 months after he was found guilty of a felony charge of forgery, along with misdemeanor counts of theft of property and possession of a controlled substance. The charges followed an incident in April 2017 when Taylor and a second man were arrested after passing counterfeit money at a local business. He was also convicted of two felony drug offenses, as well as a misdemeanor count.
Online CourtConnect records also indicate Chappell was charged with sexual assault in the second degree by person 18 years or older with someone less than 14 not their spouse. The charge follows an incident in December 2017 in Washington County.
WebReadyTM Powered by WireReady® NSI