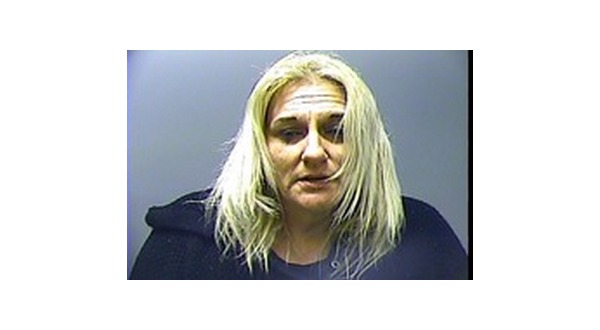 A Gassville woman, 40-year-old Eva Louise York, has been charged with two felony drug offenses following a compliance check by officers from the Gassville Police Department and Adult Probation and Parole.
According to the probable cause affidavit, officers paid a visit to York's apartment on February 26th looking for another probationer. While there, they found a chrome metal pipe on the kitchen counter used to smoke marijuana. In the same vicinity was a spoon, with a white powdery substance and a cotton ball in it, commonly used to ingest methamphetamine, along with other drug paraphernalia.
Under a chair in the living room, officers found a glass pipe, with a white powdery substance. Inside a small aluminum box in what appeared to be an overnight bag in the living room officers found two syringes and other drug paraphernalia.
Standing in a kitchen cabinet was a loaded syringe with approximately 40 units of a clear liquid field testing positive for methamphetamine.
York was charged with two felony counts, possession of methamphetamine and possession of drug paraphernalia, along with a misdemeanor count of possession of drug paraphernalia.
As a result of the drug charges, a petition has been filed to revoke York's 2017 suspended imposition of sentence. Last June, York was convicted of a felony count of theft by receiving and was placed on supervised probation for 60 months.
The charge stemmed from an incident following a theft report being filed with the Mountain Home Police Department. The victim told law enforcement while she was hospitalized someone entered her home and stole several pieces of jewelry. The victim later told police York had taken her jewelry. She said York had returned some of the items. She said York had taken the jewelry when she believed the victim was going to die while in the hospital.
A check with pawn shops revealed York had sold three pieces of the victim's jewelry at a West Plains business.
WebReadyTM Powered by WireReady® NSI