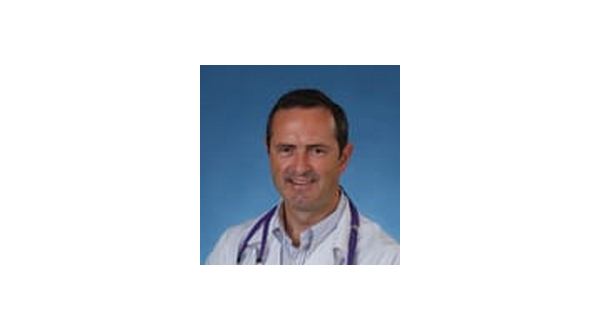 A Harrison physician, Dr. James Hawk, is once again being investigated by the Arkansas State Medical Board after being accused of overprescribing opioids.
KY3 reports the physician suspended by state medical boards, not once, not twice, but at least three times, is still in business.
And now, papers show the Arkansas State Medical Board is looking into the claims of a father whose daughter died of an overdose he believes is tied to drugs Hawk prescribed to a man his daughter was with at the time of her death.
It's just the latest in the investigations into Hawk. The complaints started way before the overdose the Arkansas State Medical Board is reviewing.
Twenty years ago, the California medical board took away his medical license for 15 years. The paperwork said it was after he had a bipolar manic episode.
But less than a year later, he was back in business right here in Arkansas with a brand new medical license.
But, that wasn't the end of his troubles.
The Arkansas board first suspended Hawk four years ago, when they started investigating him for "prescribing an excessive amount of controlled substances for his patients."
But, after Harrison police officers investigated and concluded Hawk wasn't involved in any way, the board lifted the suspension.
Two years ago, the board ruled Hawk was prescribing "excessive amounts of controlled substances," even writing in the paperwork the doctor presented "a danger to the public health, safety and welfare of the citizens of Arkansas."
Hawk signed a deal. He was ordered to attend some classes and was allowed to keep practicing medicine.
Just three months later, in July of 2016, the board issued an emergency order to again suspended Hawk's license for "becoming physically and/or mentally incompetent to practice medicine to such an extent as to endanger the public."
The board's investigation found Hawk had another manic episode, and he was checked into the hospital.
While Hawk was in the hospital, a health care company providing fill-in doctors to clinics sent Dr. Judy McDonald to the Harrison clinic to fill-in.
McDonald says the experience was probably the worst experience of her life. She says she truly wrote more prescriptions for narcotics in 10 days, than she had in over 20 years.
She claims the clinic was little more than a drug mill.
McDonald said she'd been told Hawk was sick, but not about the suspension of his license.
She told her own company that she couldn't stay in Harrison anymore, prescribing all the painkillers to Hawk's patients.
She got out and filed a complaint against Dr. Hawk with the Arkansas State Medical Board.
But, less than a month later, Hawk was back. He'd made another deal with the board.
He was told to take more classes, keep seeing his psychiatrist, go to rehab, and take regular drug tests.
As part of the agreement, he was reinstated as a doctor again.
But, last April, the board said Dr. Hawk violated that agreement.
The board members claim he didn't pass a drug screening, testing positive for alcohol.
He was told to stop practicing until he appeared before the board. A few patients wrote letters to the board saying he is a wonderful doctor and to let him keep practicing.
Two months later, Hawk was back in front of the board.
And he again made a deal. Same thing: monitoring, rehab, therapy and continue to see his psychiatrist. This time the deal is for five years. And again, as part of the deal, he got his practice back.
KY3 has also tried to speak with Hawk. Both he and his attorney said they didn't want to comment. In a recent radio interview, Dr. Hawk's attorney wouldn't talk about the case, but did say fear seems to be resulting in rules too stringent for prescribing of opioids, making it hard for doctors to do their jobs.
WebReadyTM Powered by WireReady® NSI