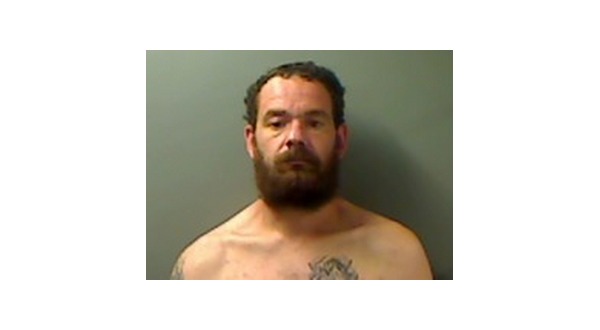 A Summit man, 33-year-old David Hamilton, has been arrested and charged following a traffic stop by the Arkansas State Police leading to weapons and drugs being seized.
According to the probable cause affidavit filed Tuesday, the ASP trooper was patrolling on State Highway 202 near Fallen Ash Road on May 28th when he spotted a vehicle at the intersection with no rear view mirror, and the driver not wearing a seat belt.
A traffic stop was initiated of the vehicle driven by Hamilton. Upon making contact with Hamilton, the trooper spotted a black rifle in the passenger seat, as well as a black revolver in the center console.
Hamilton told the officer there was nothing illegal in the vehicle and consented to a search. During the search, the officer located a clear glass pipe containing burn marks and white residue wrapped in a blue paper towel under the driver's seat. A clear plastic baggie containing five white oval pills imprinted "M366" believed to be acetaminophen/hydrocodone was also found under the driver's seat.
Hamilton was charged with two felony counts of possession of firearms, meaning he is a convicted felon, and single counts of possession of a Schedule II controlled substance and possession of drug paraphernalia, along with four misdemeanor traffic offenses.
His bond was set at $2,500.
WebReadyTM Powered by WireReady® NSI