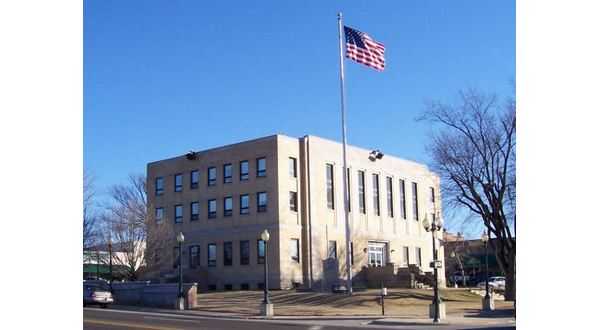 The Baxter County Election Commission has taken a significant step toward establishing vote centers with plans to consolidate the current 22 polling sites into 10. The news came Tuesday evening when commission chairman Judy Garner addressed the court.

Listen:


Vote centers, recently adopted in Marion County, allow registered voters in a county to cast their ballot at any polling site. They are a county-wide version of early voting that allows registered voters from across the county to cast their ballots for two weeks prior to an election at the courthouse.
With a vote by the Arkansas General Assembly in 2013, the state became the ninth in the nation to adopt permissive use of vote centers, an alternative to traditional, neighborhood-based precincts.
Last November, Baxter County and Circuit Clerk Canda Reese told KTLO, Classic Hits and The Boot news after hearing about vote centers from her colleagues across the state while attending continuing education events, she brought home information to discuss with the county election commission members.
Garner told the quorum court the consolidation plan is the first step in conveying to the secretary of state's office the county is serious in converting to vote centers. With the consolidation and the need for a smaller amount of new needed voting equipment, the commission is hopeful funding can be secured through the secretary of state's office.
Under the consolidation plan, Gassville/Cotter will be moved to Wesley Methodist Church, Lone Rock and Big Flat will remain the same, Tracy Ferry and a portion of Rodney/Jordan north of Highway 177 will vote at Salesville, while Norfork and Rodney/Jordan south of Highway 177 will vote at Norfork.
Lakeview, Three Brothers, and Midway will move to the Baxter County Training Center in the industrial park.
Fairgrounds, L.C. Sammons Youth Center, and Buford will move to Eastside Baptist Church. College and North Church of Christ, St. Andrew's and Clarkridge is hoped to move to Christ Community Church. Hand Cove will move to the Henderson fire station and Gamaliel will move to the Northeast Lakeside fire station.
Garner says it is hoped the vote centers can be in place before the November general election.
In other business during the half hour session, the court placed an ordinance to amend the minimum standards and regulations for subdivision development on its first reading.
The court approved the appointment of Brandon Scallion to the county's equalization board to complete the three-year term of Stu Friend.
The appointment of John Olson to the Buford Volunteer Fire Department Board of Directors to complete the three-year term of Richard Nails Roche was approved.
The re-appointments of John Alderman, Billy Settles and Marty Vaughn to the Hand Cove Fire Protection District Board of Commissioners were approved.
The appointments of Alfred Moore III and Ralph McBurney and the re-appointment of Michael Papineau to the Tracy Area Fire Department Board of Commissioners were approved.
WebReadyTM Powered by WireReady® NSI