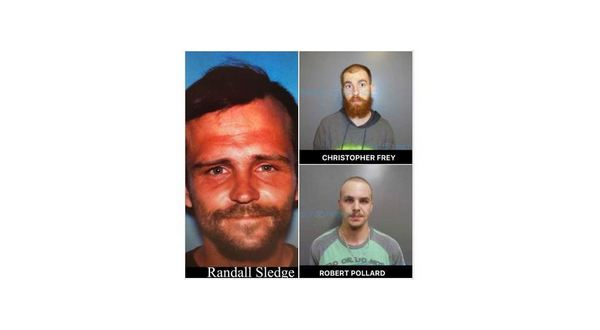 The third suspect in an escape earlier this week from the Sharp County jail is now in custody, according to Sharp County Sheriff Mike Counts.
KAIT in Jonesboro reports Prandially Paul Sledge of Conway was arrested Friday by Kansas State Troopers after the escape. No details about the arrest were available.
Counts said earlier this week two jailers were off the job as investigators look into how three men escaped custody.
The jailers are on administrative leave as the investigation continues.
Counts said earlier it seems the jailers did not do head counts during the midnight shift.
While Counts admits that his jailers were at fault for the escape, he said the age of the jail also played a role.
Counts said we're talking about an older-model jail, without electronic doors, with a key entry. He said Thursday his jail is a facility that's outdated when it comes to security."
Counts said the three men were able to pull up a fence and crawl out of the jail, noting authorities believe the trio also had help from a trustee.
As for the future, Counts said he is optimistic that voters will approve a sales tax on the November ballot allowing officials to build a new jail.
Robert Lynn Pollard of Evening Shade and Christopher John Frey of Horseshoe Bend were arrested Wednesday night, while authorities had been looking for Sledge until the arrest Friday.
The inmates somehow unscrewed the deadbolt from the jail door and then pulled a fence up outside the door to escape.
WebReadyTM Powered by WireReady® NSI