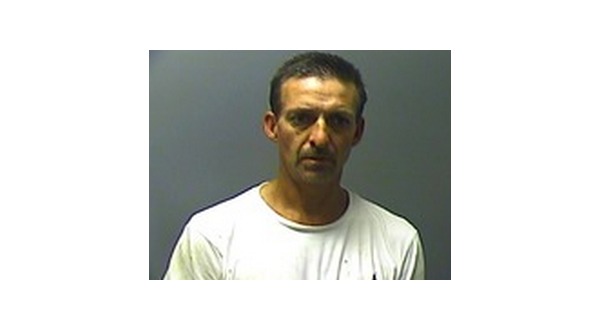 What began as a minor traffic violation stop Wednesday evening led to a high-speed pursuit in excess of 90 miles per hour through Mountain Home city streets. The pusuit ended when the fleeing driver, 43-year-old Michael Leverton of Mountain Home, pulled into his driveway on Buzzard Roost Road.
According to the probable cause affidavit, during the pursuit, Leverton is alleged to have slammed on his vehicle's brakes twice, causing Sergeant Kevin Burns' patrol unit to strike his in the rear in an attempt to wreck the law enforcement car.The pursuit continued until Leverton arrived at his residence, where he was ordered out of the vehicle and on the ground. A small plastic baggie was located beside the Mountain Home man, with a crystalline substance consistent with methamphetamine.
Leverton's driver's license is suspended, he has no insurance on the vehicle, and the tags expired in 2014.
He has been charged with felony counts of possession of a controlled substance, methamphetamine, and fleeing, as well as three misdemeanor vehicle violations. His bond was set at $2,500, and he is set to appear in Baxter County Circuit Court Thursday.
In April, Leverton and 24-year-old Jessica Sullins of Gassville were arrested after it was determined they were unwanted guests at a Mountain Home residence.
According to the probable cause affidavit in that case, Mountain Home Police officers responded to the residence on Hallmark Circle where three individuals were reportedly attempting to gain entry. As officers approached the three, Leverton reportedly walked to the edge of the house and placed something in a front basket on a bicycle.
The individuals advised the officers they came to the residence to drop off some items, and Sullins stated the house belongs to her mother. A plastic baggie of a crystal substance weighing 4/10 of a gram was found in the bicycle basket, and Leverton was taken into custody and charged with a felony count of possession of a controlled substance, methamphetamine.
WebReadyTM Powered by WireReady® NSI