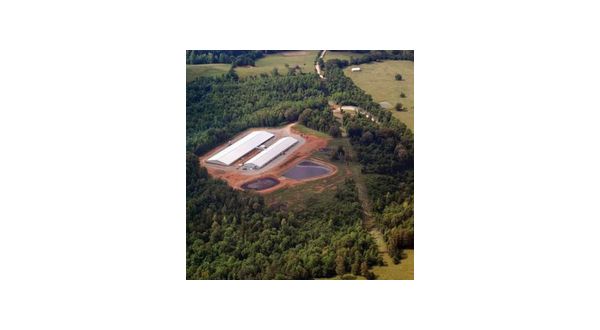 There's a new development in the C&H Hog Farm controversy, and it could potentially work in favor of the farm.
The hog farm near Mount Judea in Newton County was denied a permit to continue operations, after opponents of the farm raised concerns about waste contaminating the nearby Buffalo River.
Hometown Daily News in Branson reports it's been determined the Arkansas Department of Environmental Quality missed a step in denying the permit. The missing step is allowing the public to comment on the issue.
Initially, the ADEQ approved the permit for C&H to continue operating its hog farm, but officials reversed the decision after receiving more than 20,000 public comments.
The ADEQ considered the reversed decision final, but C&H is arguing it was not final, but a reversed decision — or what's legally called a draft decision.
Jason Henson, president of C&H Hog Farm, says the law notes if a permitting decision change is made, those amendments are required to go back out to public comment again. A judge has agreed with Henson.
Now, the question is if allowing public comments will work in favor of the hog farm this time around.
Gordon Watkins, president of the Buffalo River Watershed Alliance, thinks not.
Watkins says he thinks the biggest difference it makes is it's a delaying tactic. He says meanwhile, C&H is allowed to continue operating and spreading waste on a permit expired for two years.
All in all, Watkins admits they can't prove beyond a shadow of doubt C&H is actually contaminating the Buffalo River.
He says there's not a direct smoking gun that's going to attribute impairment directly to C&H.
However, he believes it's something the state can prove.
Watkins says there is technology available to make those determinations. But the state seems at every turn to avoid having to do that.
The issue will go before the Arkansas Pollution Control and Ecology Commission on August 24th.
WebReadyTM Powered by WireReady® NSI