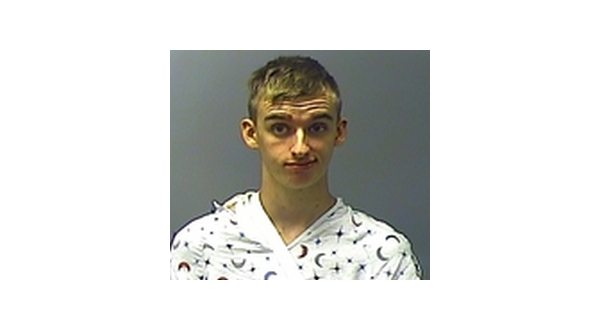 A Lakeview teen has been charged with felony counts of theft of property and criminal mischief in connection with the alleged theft of a motorcycle he wrecked in early October.
On Oct. 6th, 18-year-old David Labrun was transported from the scene of a motorcycle wreck on Trimble Flats Road in Lakeview to Baxter Regional Medical Center.
According to a Baxter County Sheriff's Office report, 911 received a call at approximately 2:22 from a Lakeview resident saying a male, later identified as Labrun, who had reportedly hit a deer and injured his collar bone, was on her front porch. The deer was reportedly killed on impact.
Labrun was cited for careless or prohibited driving and no driver's license. The motorcycle, owned by Jason McDaniel of Bull Shoals, had an estimated $1,000 in damage.
In an affidavit filed Tuesday, a Bull Shoals Police Department officer reports McDaniel advised he had been told by a Marion County Sheriff's deputy his motorcycle had been stolen. At this point, McDaniel looked out where the vehicle had been parked and noted it was missing.
Labrun was interviewed at the Baxter County Sheriff's Office where he allegedly confessed to taking the motorcycle, saying
he was "kind of running away from a psychotic ex-girlfriend."
He said he saw the motorcycle with plans to drive it around the neighborhood, go into his residence and wait until his girlfriend calmed down, then return the vehicle.
Instead, while on Trimble Flats Road, he struck the deer. The homeowner where Labrun went for help told the Lakeview teen she was calling 911, and he asked her not to.
While in the Baxter County jail following his arrest by the Bull Shoals Police Department, Labrun was charged after a call to the Arkansas Child Abuse Hotline reporting a 13-year-old female was having sexual intercourse with an adult male.
Baxter County Sheriff John Montgomery said at the time, Labrun was charged with second-degree sexual assault following a joint investigation by his department and the Arkansas State Police.
Both the victim and Labrun were interviewed. Labrun allegedly admitted having had sexual intercourse numerous times with the 13-year-old victim since August.
WebReadyTM Powered by WireReady® NSI