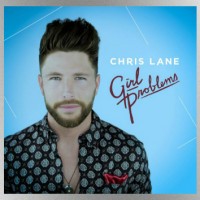 Courtesy of Big Loud Records/Photo By: Delaney RoyerJust days after the release of his new album, Girl Problems, newcomer Chris Lane officially has the first number one of his career. "Fix" tops both Billboard's Country Airplay chart and the Mediabase tally this week.
"My first #1… doesn't even feel real," the Kernersville, North Carolina native says. "Thank you country radio for giving me a chance, for playing this song, for believing in me and making all of this possible… Here's to hopefully many more to come!"
The former college baseball player celebrated Sunday night by throwing out the first pitch for the Chicago White Sox, before opening for Rascal Flatts on the Rhythm and Roots tour.
Copyright © 2016, ABC Radio. All rights reserved.