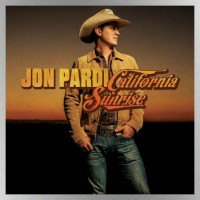 Capitol NashvilleOn the heels of California Sunrise becoming the first number one album of his career, this week, the lead single from Jon Pardi's latest record follows suit. Though he grew up in the Golden State, the idea for "Head over Boots" was actually born in a Texas dance hall, when Jon was visiting his dad.
"I had the melody — I had the chorus melody — so I came back to Nashville and I always save something special for writers that I know are gonna just totally get it, and we're gonna get a great song out of it together, and Luke Laird is one of those guys," Jon recalls. "And I showed him it, he loved it and we came up with 'Head over Boots," me and him and we had a great time writing it. I think we wrote it in three hours, and it was awesome!"
The success of "Head Over Boots" only confirms what Jon has believed all along.
"I think we really knocked it out of the park with the whole good dance beat and it talks about love and talks about staying together and just having a good time," he says. "It's been fun. It's actually been featured in a lot of weddings!"
Copyright © 2016, ABC Radio. All rights reserved.