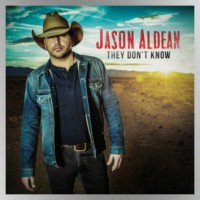 Broken BowYou should soon start seeing Jason Aldean starring in a new ad with his dad Barry, promoting Dick's Sporting Goods' Field & Stream brand. The "A Little More Summertime" hitmaker says his new gig as the company's brand ambassador is a natural fit.
"Outdoor sports have been a part of my life for as long as I can remember," the Georgia native says. "Whether it was hunting with my dad and granddad, or fishing with my girls, it's always been a way for us to spend time together."
The new ads premiered Monday on ESPN. You can also check out the spots on YouTube.
Jason's seventh studio album, They Don't Know, comes out September 9.
Copyright © 2016, ABC Radio. All rights reserved.