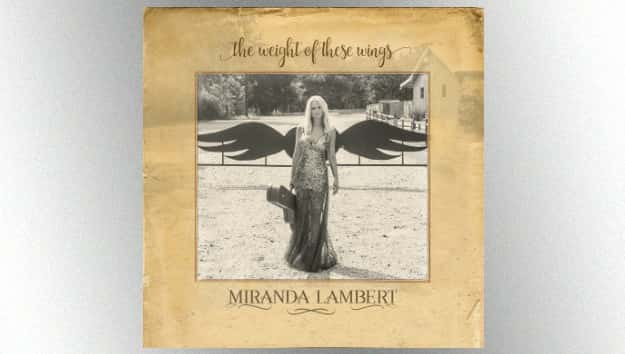 Sony Music NashvilleSo far, the details are few about Miranda Lambert's upcoming sixth album, but we do know what the cover will look like. The reigning CMA and ACM Entertainer of the Year tweeted a faux Polaroid photo of the design for her first new project in two years on Friday, along with the handwritten inscription "The Weight of These Wings: November 18."
The black-and-white cover shot showcases a glammed-up Miranda, dressed in an elegant, bedazzled gown while carrying her guitar, juxtaposed against a dirt-road farmhouse setting. She's centered perfectly in front of an iron gate emblazoned with a pair of wings.
The one other thing we do know about the project so far is that it will feature the lead single, Miranda's current top-15 hit, "Vice."
Copyright © 2016, ABC Radio. All rights reserved.