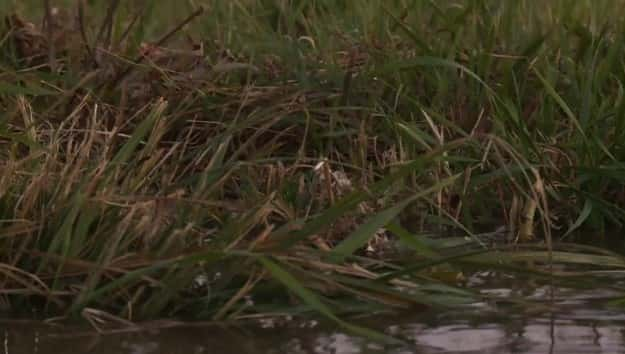 ABC News(COLORADO SPRINGS, Colo.) — Some 150,000 gallons of polluted water leaked from a Peterson Air Force Base retention tank into the local sewer system in Colorado Springs and found its way into a creek that is used by local farmers, the Air Force said on Tuesday.
The leak came from a fire training area retention tank and contained water contaminated by perfluorinated compounds, or PFCs, according to an Air Force statement.
"Studies of laboratory animals given large amounts of PFCs have found that some PFCs may affect growth and development, reproduction, and injure the liver," according to the Centers For Disease Control.
The Environmental Protection Agency says that studies indicate that exposure to perfluorinated compounds above certain levels "may result in adverse health effects, including developmental effects to fetuses during pregnancy or to breastfed infants (e.g., low birth weight, accelerated puberty, skeletal variations), cancer (e.g., testicular, kidney), liver effects (e.g., tissue damage), immune effects (e.g., antibody production and immunity), thyroid effects and other effects (e.g., cholesterol changes)."
The discharge from a Peterson fire training area was discovered October 12, the Air Force said, adding that it notified the Colorado Springs Utilities within 24 hours after discovery, and that an official report was made within within five days.
"We take this type of event seriously, and will work diligently to determine the cause," said Lt. Col. Chad Gemeinhardt, 21st Civil Engineer Squadron commander. "We are committed to upholding environmental stewardship policies and procedures."
"This could sink our ship so, if we were not able to sell any product from this farm, we would go broke," Jay Frost, a farmer whose land sits downstream of the leak along Fountain Creek, told KRDO, a local ABC affiliate. "Someone will have to answer to this."
PFCs are typically used in carpets, clothing, fabrics for furniture, paper packaging for food and other materials that are resistant to water, grease or stains, the EPA says.
The PFCs released in the leak came from a firefighting foam historically used at the base for emergency response.
The Air Force paid $4.3 million to filter and provide drinking water to affected residents after PFCs were discovered earlier this year in well water south of the base.

ABC Breaking News | Latest News Videos
Copyright © 2016, ABC Radio. All rights reserved.