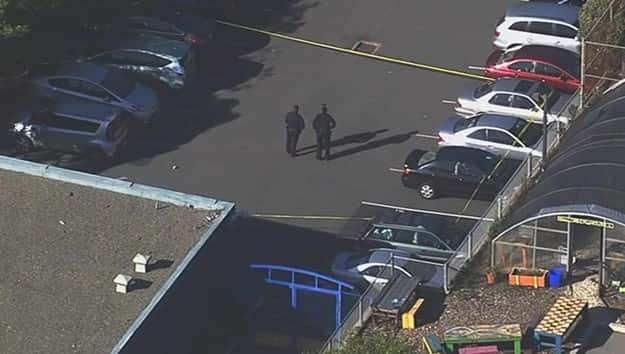 KGO-TV(SAN FRANCISCO) — A manhunt is underway for the gunmen who opened fire outside a San Francisco public high school Tuesday afternoon, police said.
Gunfire erupted around 3:15 p.m. local time in the parking lot outside the June Jordan School for Equity. Four people were injured, including one female student who was in critical condition, according to the San Francisco Police Department.
The female victim may have been targeted, police said, adding that the incident was "not a random shooting."
Police said the wounded students ran into the school after they were shot and four male suspects wearing dark jeans and hoodies were seen running away. Authorities weren't aware whether the suspects were students, and no one has been taken into custody. Police have not publicly said whether they know the identities of the suspects.
"It was crazy, I just saw everybody running and I heard shots going off," student Diego Ortiz told ABC's San Francisco station KGO-TV.
June Jordan High School for Equity was placed under lockdown following Tuesday's shooting, and the victims were transported to local hospitals, according to the San Francisco Fire Department. The school reopened Wednesday and is offering counseling to students.
Copyright © 2016, ABC Radio. All rights reserved.