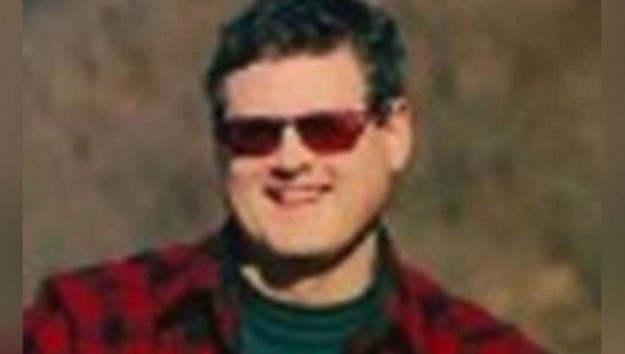 Nabble / Harold Martin(WASHINGTON) — The NSA contractor accused of stealing a gargantuan amount of sensitive and classified data from the U.S. government was studying Russian before he was arrested and would be a "prime target" for foreign spies should he be released on bail, prosecutors argued ahead of a court hearing for Harold Martin, III, Friday.
"Given the nature of his offenses and knowledge of national secrets, [Martin] presents tremendous value to any foreign power that may wish to shelter him within or outside the United States," prosecutors wrote in a court filing Thursday.
The government said it is "readily apparent to every foreign counterintelligence professional and nongovernmental actor that the Defendant has access to highly classified information, whether in his head, in still-hidden physical locations, or stored in cyberspace — and he has demonstrated absolutely no interest in protecting it. This makes the Defendant a prime target, and his release would seriously endanger the safety of the country and potentially even the Defendant himself."
Prosecutors noted that Martin purportedly communicated online "with others in languages other than English, including in Russian" and that he had downloaded information on the Russian language just a couple months before he was arrested in August.
Martin's attorneys, however, said in their own court filing Thursday that there is still no evidence he "intended to betray his country" and argued that he was not a flight risk. All the talk of foreign spies and potential getaway plans, the defense said, were "fantastical scenarios."
"What we do know is that Hal Martin loves his family and his country. He served our nation honorably in the United States Navy, and he has devoted his entire career to serving and protecting America. We look forward to defending Hal Martin in court," Martin's public defender, Jim Wyda, said earlier this month. The defense also said in their filing that Martin currently does not have a valid passport.
Martin, a Navy veteran, was arrested in late August after FBI agents discovered a treasure trove of government documents and data, in stacks of paper and on removable data storage devices, strewn around his house, his car and an outdoor shed. It was a theft, prosecutors said, "that is breathtaking in its longevity and scale" — enough to fill some 500 million pages of documents containing images and text.
The material included some documents marked Secret, Top Secret and in some cases Top Secret/Sensitive Compartmented Information (TS/SCI), the highest classification level. Martin allegedly had been taking the information home with him from as many as seven different contracting jobs for the government since 1996. He first received his security clearance during his service in the Navy Reserve.
Martin is currently accused of the theft of government property, but prosecutors said that they expect to bring more serious charges under the Espionage Act. In their Thursday filing, prosecutors also said Martin could pose a risk to himself. His wife apparently told investigators that Martin would kill himself "if he thought it was all over."
As of a couple weeks ago, investigators were still trying to figure Martin out. Senior officials told ABC News then that he appeared to be "more weirdo than whistleblower," and it's unclear why he appears to have hoarded 20 years of government material in his home and vehicle. Online postings and public academic work apparently by Martin indicate he was deeply involved in the technical world of computer security, and Martin allegedly told investigators he was taking his work home with him only to improve his own knowledge and skills.
But prosecutors see something more sinister, based on some sophisticated software tools and the number of firearms discovered at Martin's residence, and one from under the front seat of his vehicle.
"If the Defendant stole this classified material for his own edification, as he has claimed, there would be no reason to keep some of it in his car, and arm himself as though he were trafficking in dangerous contraband," prosecutors wrote.
Later Friday, Martin is scheduled to appear before a Maryland federal judge who will decide whether he's kept in detention until the start of his trial.
Copyright © 2016, ABC Radio. All rights reserved.