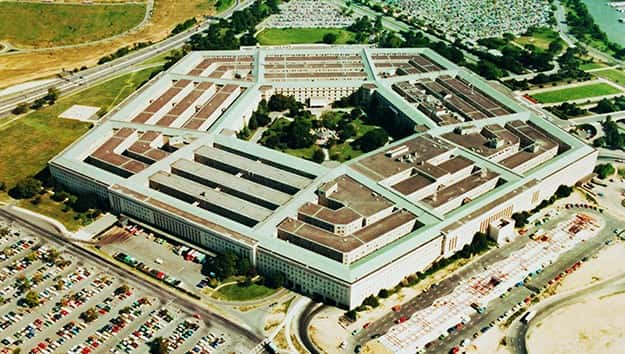 DigitalVision/Thinkstock(WASHINGTON) — In response to a national outcry, Secretary of Defense Ash Carter has ordered the Pentagon to stop collecting bonuses that were improperly paid to members of California's National Guard.
According to a recent report in The Los Angeles Times, thousands of National Guard soldiers had been ordered to repay enlistment bonuses of at least $15,000 a decade after signing up to serve.
The Pentagon asked for the money back after it found that the California National Guard had paid bonuses to guardsmen who did not meet the qualifications.
Several soldiers said they felt the Pentagon's efforts to recollect the bonuses were unfair and imposed a financial hardship on veterans, many who had served in Iraq and Afghanistan.
"I have ordered the Defense Finance and Accounting Service to suspend all efforts to collect reimbursement from affected California National Guard members, effective as soon as is practical," Carter said in a statement Wednesday.
Carter also assigned a team of senior Defense Department officials to investigate the situation and "establish no later than Jan. 1 a streamlined, centralized process that ensures the fair and equitable treatment of our service members and the rapid resolution of these cases."
"About 2,000 have been asked, in keeping with the law, to repay erroneous payments. There is an established process in place by which service members can seek relief from such obligations," Carter said. "Hundreds of affected Guard members in California have sought and been granted relief. But that process has simply moved too slowly and in some cases imposed unreasonable burdens on service members. That is unacceptable."
Carter, who is meeting with NATO defense ministers in Brussels, promised that the Pentagon "will provide for a process that puts as little burden as possible on any soldier who received an improper payment through no fault of his or her own."
"At the same time, it will respect our important obligation to the taxpayer," he said.
ABC News reported Tuesday that the California National Guard notified Congress and other federal leaders in 2014 that it wanted legislation that would have provided relief to Guardsmen required to pay their re-enlistment bonuses and student loan repayments back to the Pentagon.
"The California National Guard cannot waive debts unilaterally, as that authority rests at the federal level," read a statement issued Tuesday by the California Military Department. "In 2014, however, California National Guard leadership did reach out to congressional and other federal leaders to encourage alleviation of these debts. Since recent media reports, many legislative leaders (both state and federal) have expressed an interest in supporting this action to waive the debts."
"We are working with Congressional leaders to support a provision in the National Defense Authorization Act (NDAA) that provides relief to soldiers," the statement continued. "That vote is expected to take place at the end of the calendar year."
A senior House GOP aide told ABC News that the House and Senate Armed Services Committees are working to address the concerns about debt repayments in the annual defense policy bill Congress is expected to pass by mid-December.
Copyright © 2016, ABC Radio. All rights reserved.