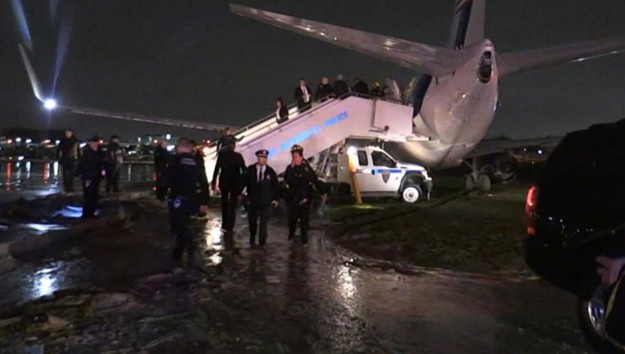 ABC News(NEW YORK) — One automation mechanism on vice presidential candidate Mike Pence's plane was inoperative when it overshot the runway at New York's LaGuardia International Airport Thursday night, the National Transportation Safety Board said Friday.
The mechanism used to automatically deploy the ground spoiler, a component that reduces lift, was in need of maintenance and had been deactivated in accordance with FAA regulations a few days before the incident, the NTSB said. Instead, the pilot had to manually deploy the spoilers.
When they're deployed automatically, spoilers activate about 1 second after touchdown. The flight data recorder indicates that Pence's pilots deployed the spoilers about 4 seconds after touchdown, according to the NTSB.
NTSB Member Robert Sumwalt told reporters that the plane did not appear to be going "horribly" fast when it landed.
A team of NTSB investigators on the ground in Flushing continue to investigate the incident.
There were no injuries.
Copyright © 2016, ABC Radio. All rights reserved.