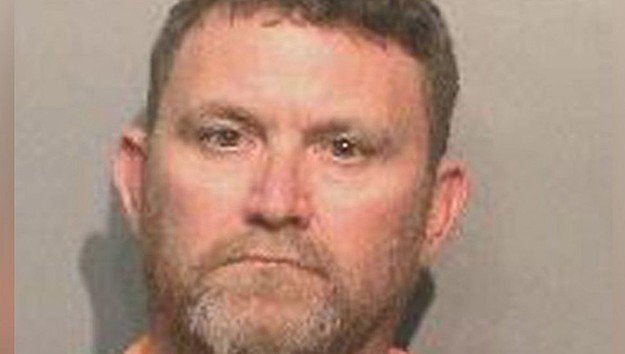 Des Moines Police Department(DES MOINES, Iowa) — More details are beginning to surface about the man accused of killing two police officers in central Iowa Tuesday morning.
An Urbandale police officer and a Des Moines police officer were found shot in their patrol vehicles a few miles away from each other in the Des Moines area. One was pronounced dead at the scene and the other died at a local hospital.
Police identified Scott Michael Greene as the suspect in the separate "ambush-style attacks." Greene, a 46-year-old Urbandale resident, was captured a few hours after the shootings in Dallas County, where he surrendered to the Dallas County Sheriff's Office and Iowa State Patrol.
Greene had flagged down an official on a rural road near the 100-mile marker of Route 80. He was taken into custody without incident and was being transported to Des Moines. He has not been charged, police said.
Police said Greene is known by law enforcement.
About two weeks ago, police asked Greene to leave a football game at Urbandale High School because he waved a Confederate flag during the national anthem, causing some spectators to complain, according to Urbandale Police Chief Ross McCarty.
"He said he was invoking his First Amendment rights and we were trampling on them," McCarty told reporters at a press conference Wednesday afternoon.
According to McCarty, Greene was in court Tuesday over a dispute with his mother. Details about the case were not immediately known and it was unclear whether it was a civil or criminal case.
The two officers killed Tuesday have been identified as Urbandale police officer Justin Martin and Des Moines Police Sgt. Anthony "Tony" Beminio. So far, there are no indications that either of the officers had any previous interactions with Greene, according to Des Moines Police Sgt. Paul Parizek.
Copyright © 2016, ABC Radio. All rights reserved.